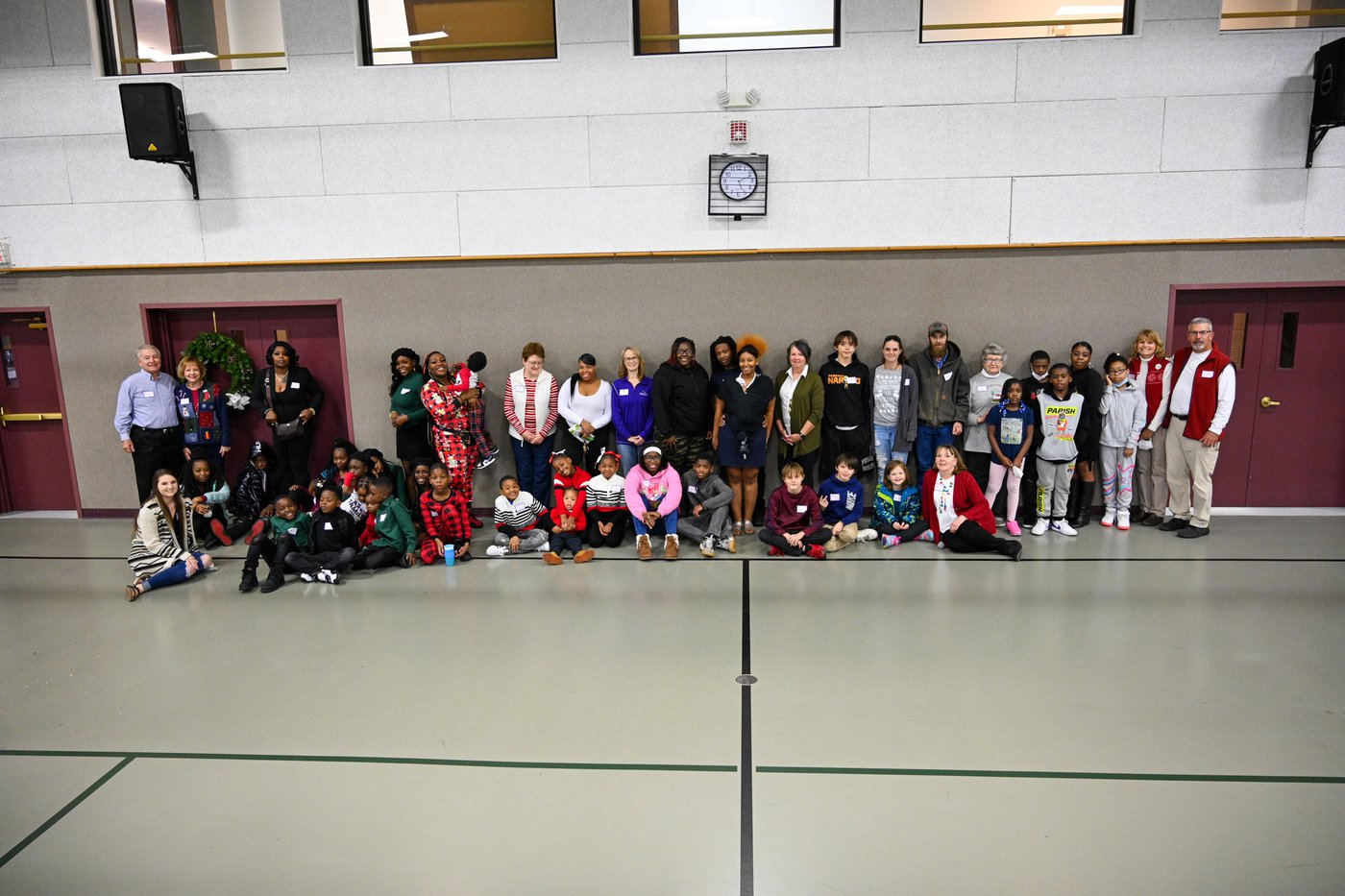 On December 4, our Life Center was buzzing with activity! We were able to host 7 of our Afterschool JAM families for our annual Christmas party. It took a little bit of effort to get everyone there but once everyone was there, we had a lot of fun!
Families started over in the sanctuary for family pictures. This is always an important part of our time together. A big thank you to Scott Fultz for taking time out of his busy schedule to be our photographer. These are memories that the families will always cherish!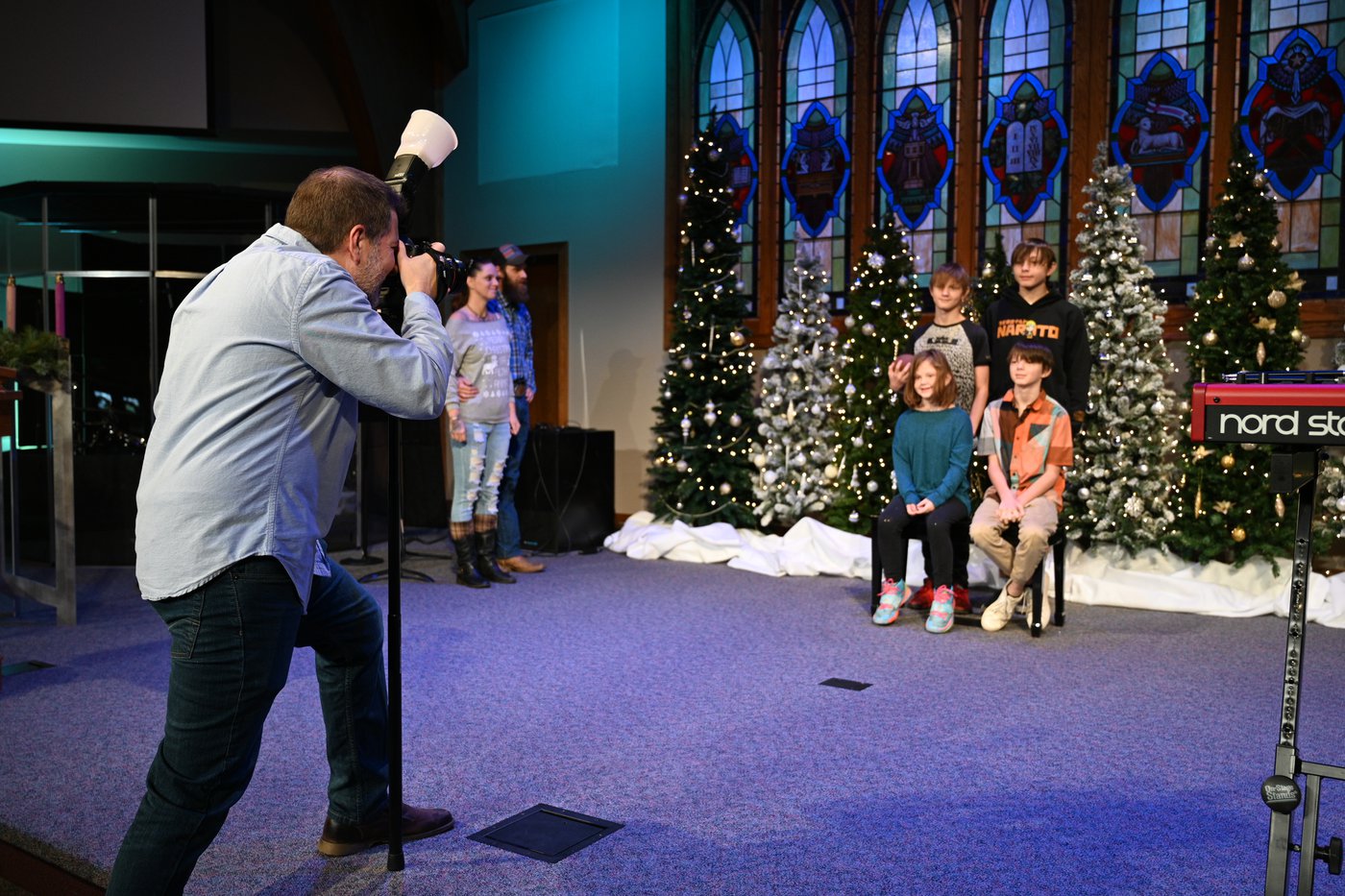 After family pictures the families headed over to the Life Center where they worked on a service project. They decorated boxes to be sent to people in the military and made Christmas cards to hand out at our Thursday night meal at Bauer. They did a great job and I think those that receive the items will be blessed!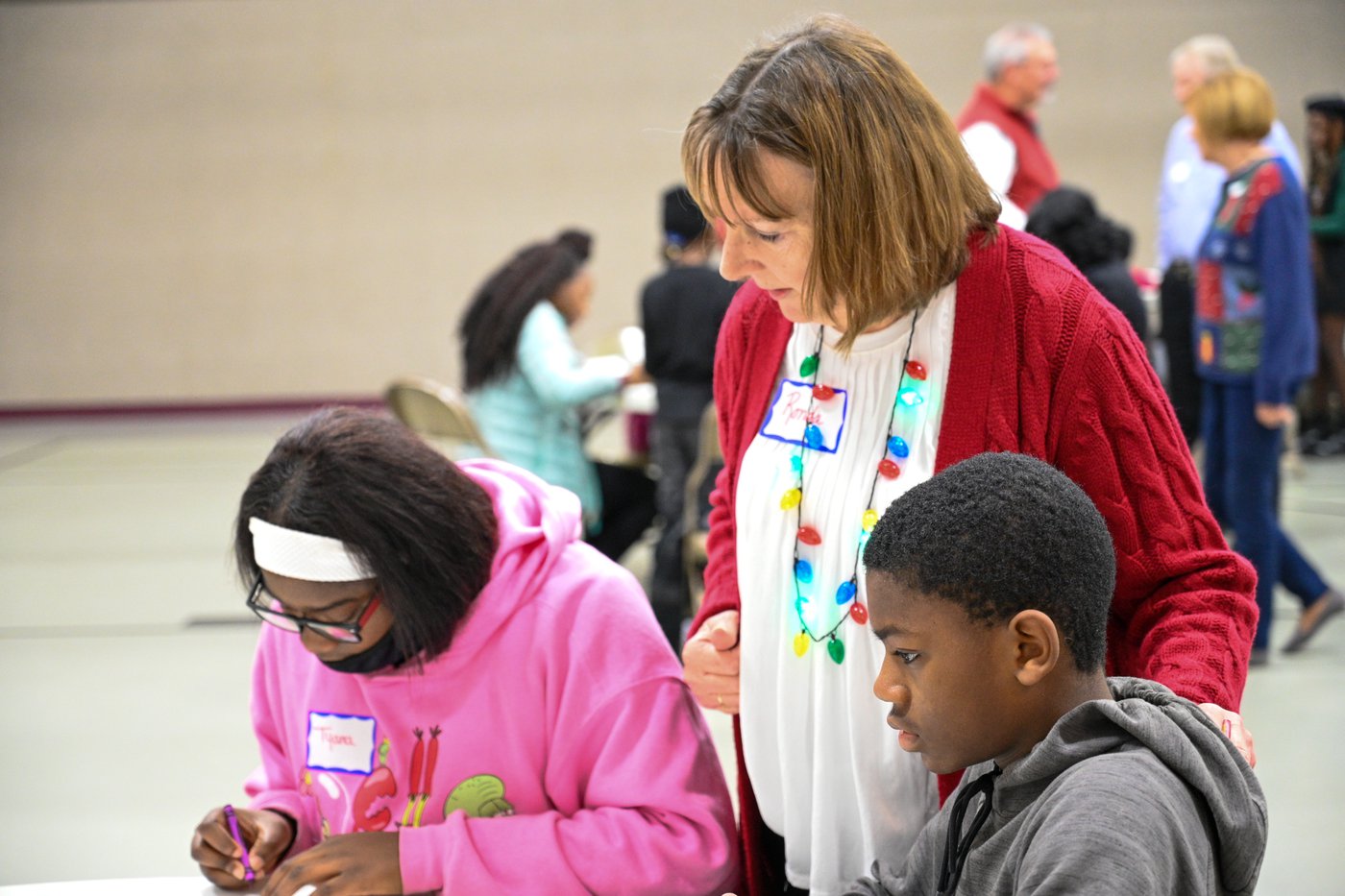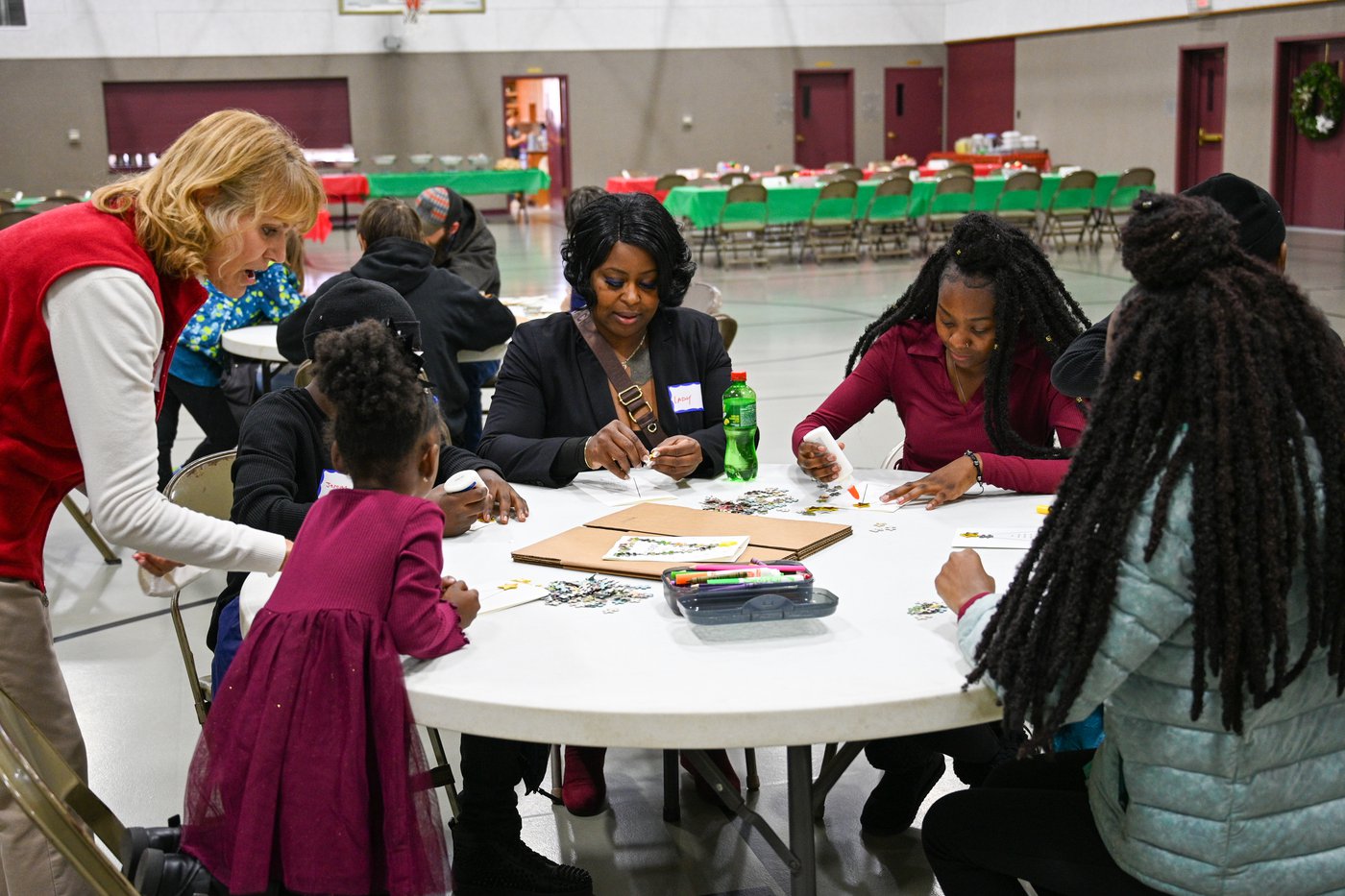 Our lunch was made by Amber Hatke and was enjoyed by all! Our families were treated to chicken, macaroni and cheese, broccoli with cheese, dinner rolls and cupcakes for dessert!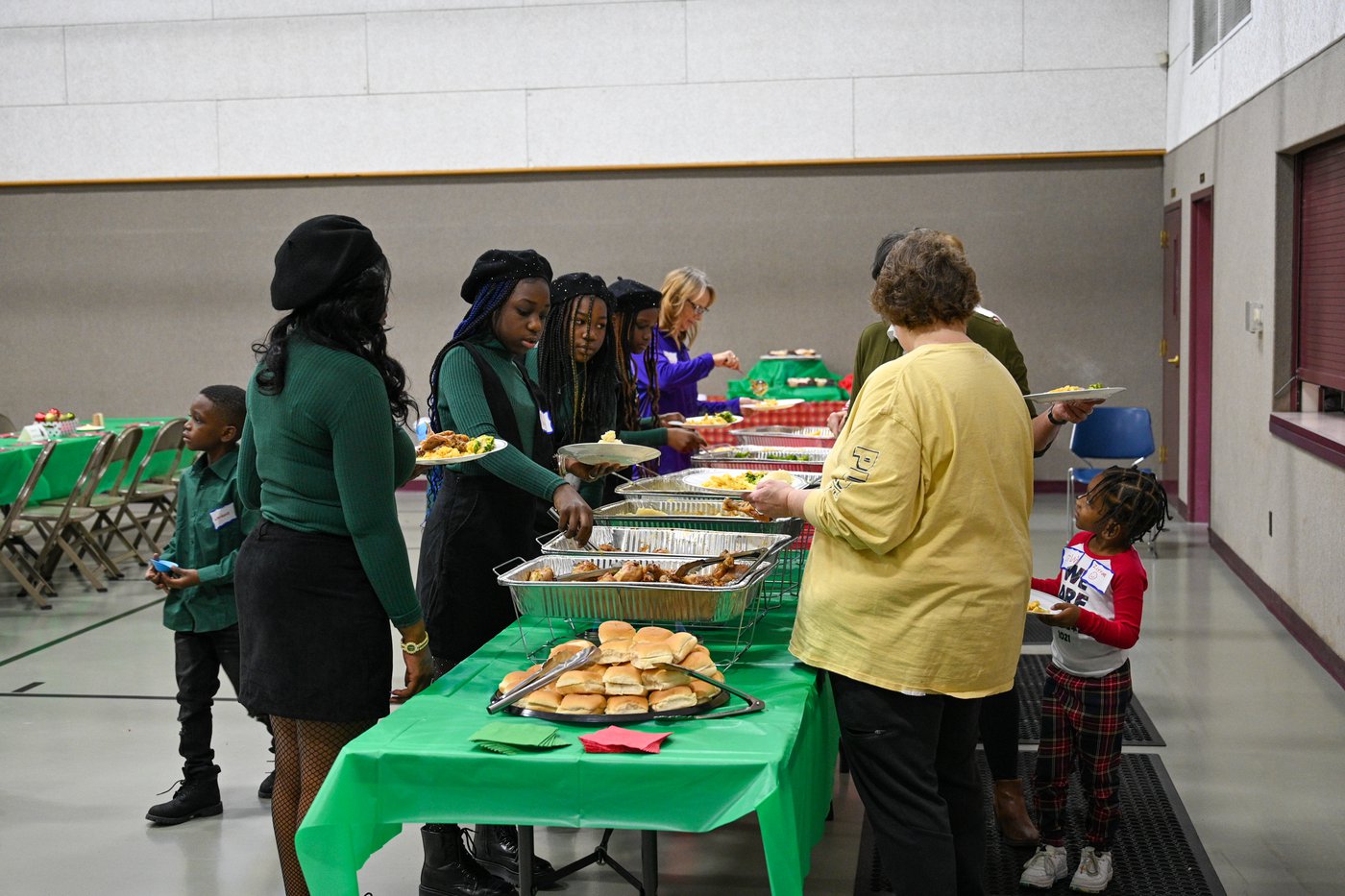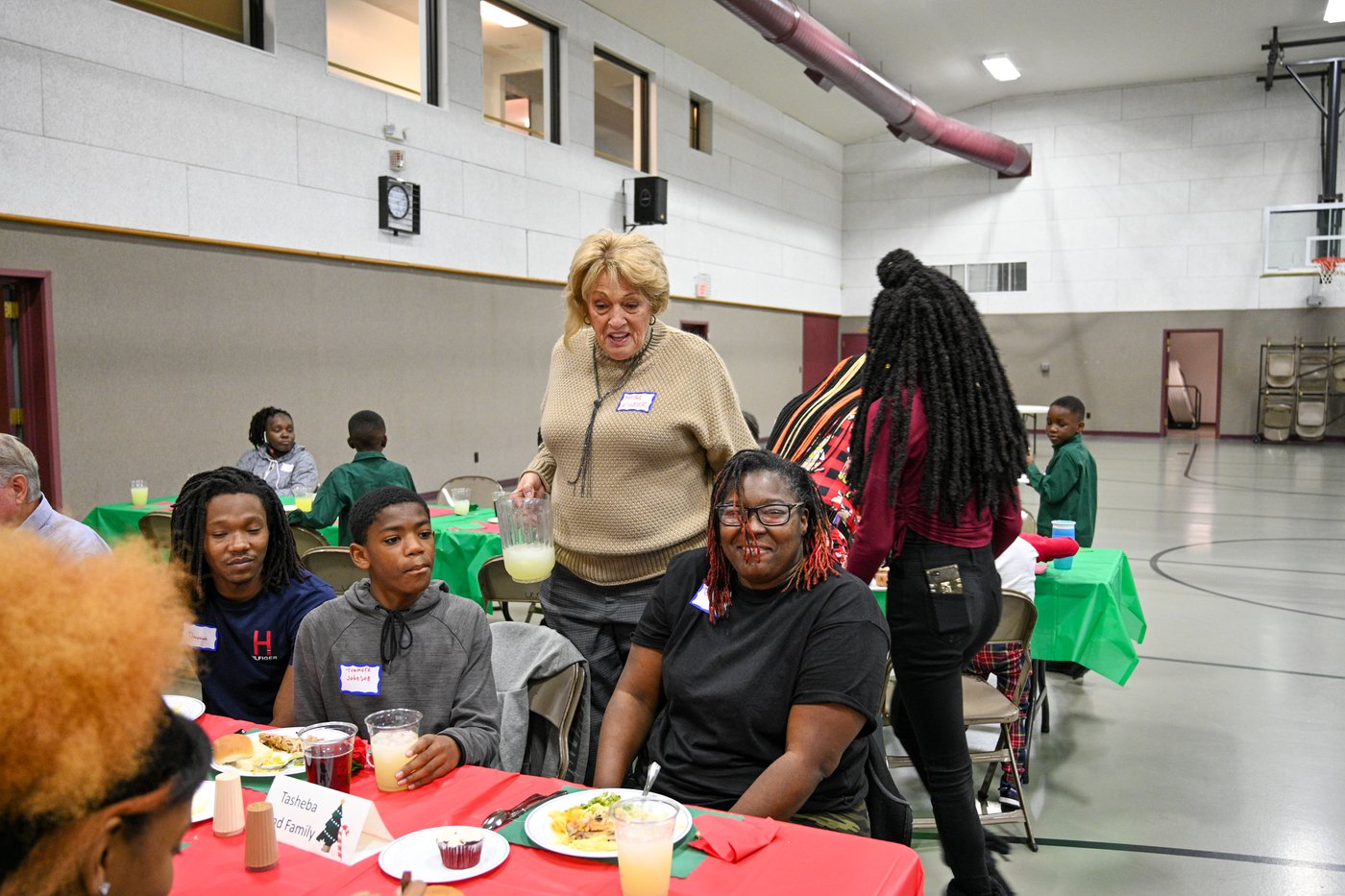 After lunch families decorated Christmas cookies baked by some of our ECC volunteers. It was a messy but enjoyable activity!! The kids were pretty creative!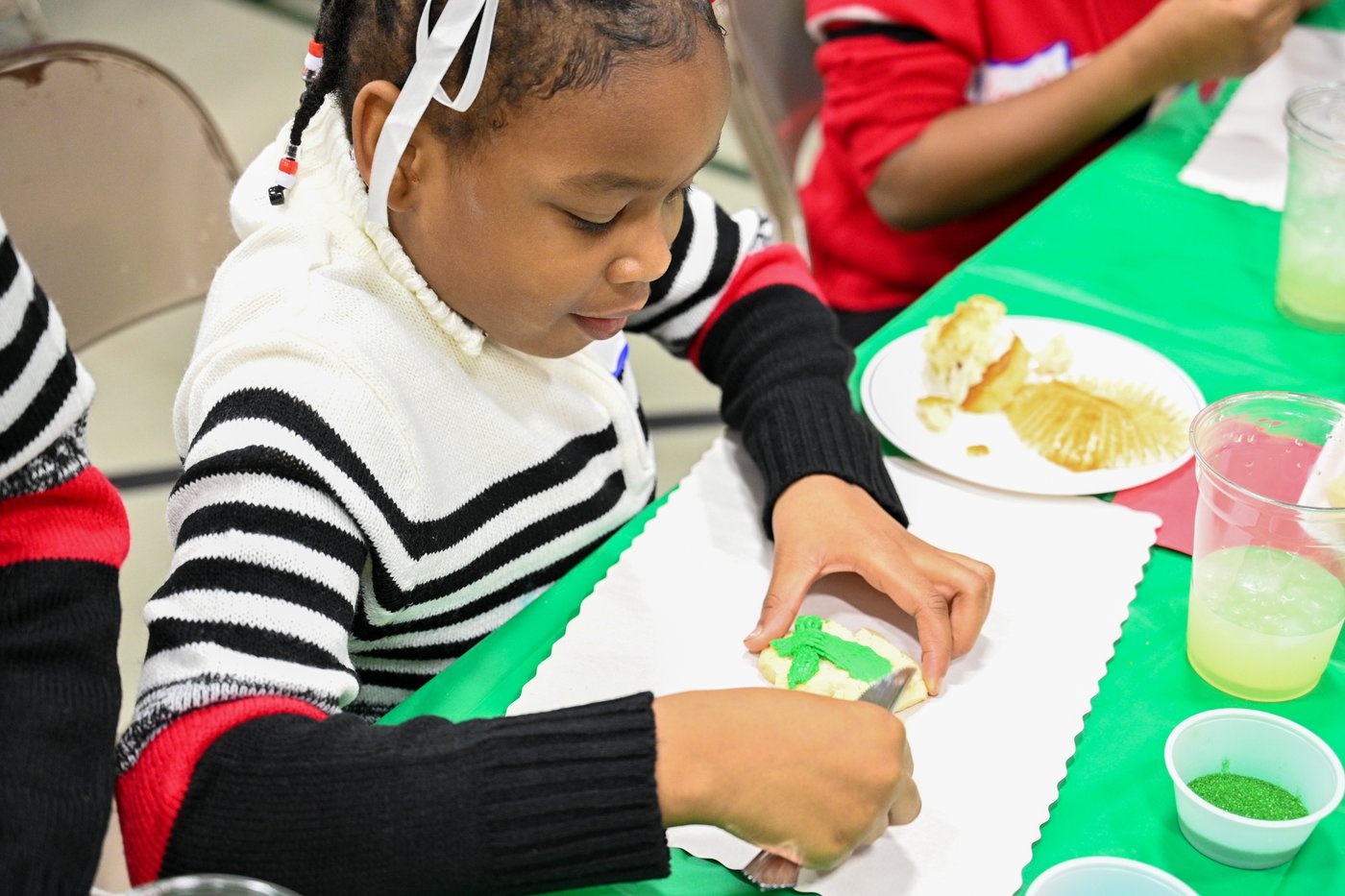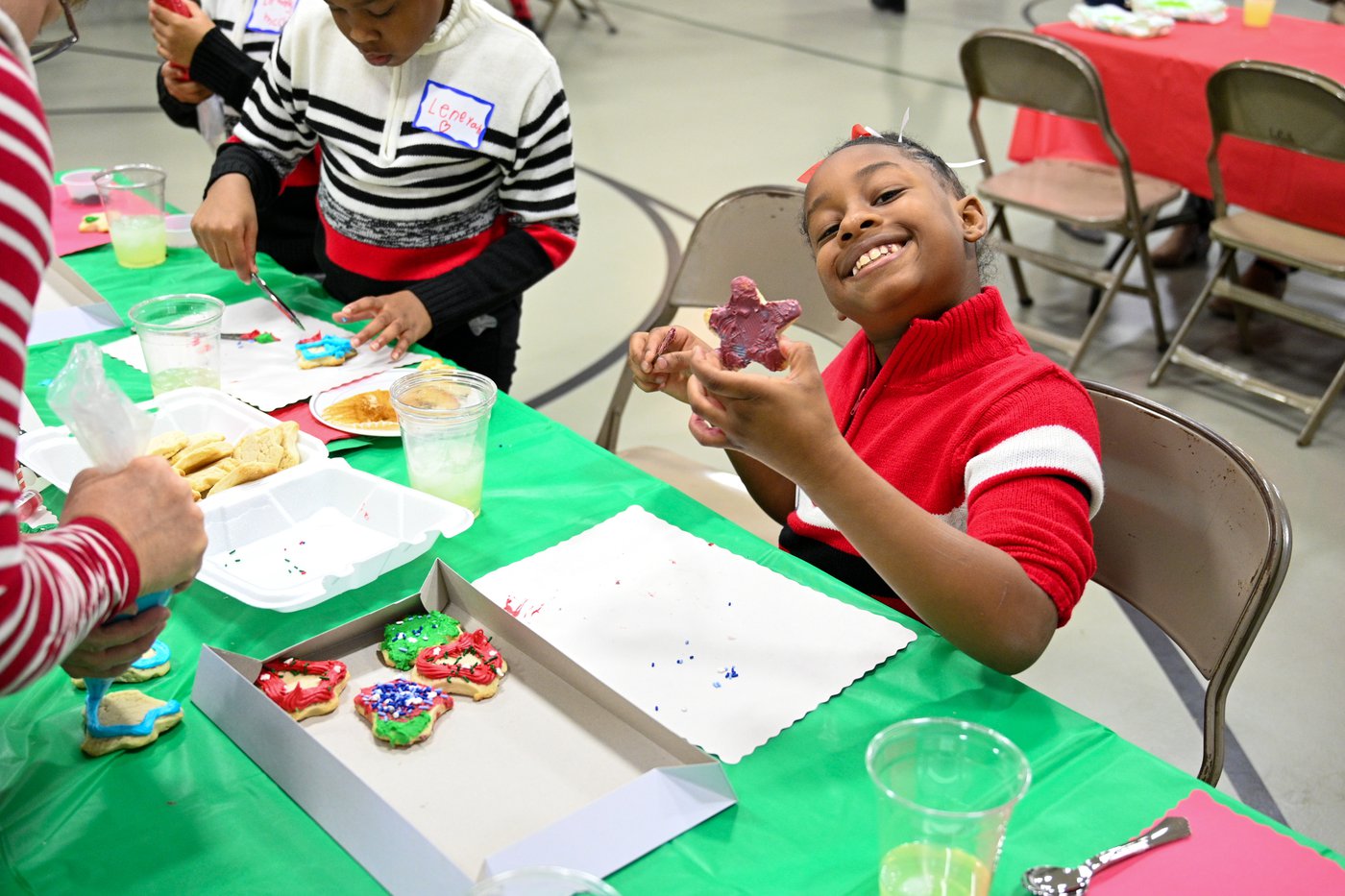 After we packed up the decorated cookies the moms went over to the Great Room to enjoy a craft of stenciling pillowcases. A big thank you to Denise Gish and Carla Weathers for putting this all together and working with our moms. The moms so enjoy having a bit of time to themselves and being able to be creative!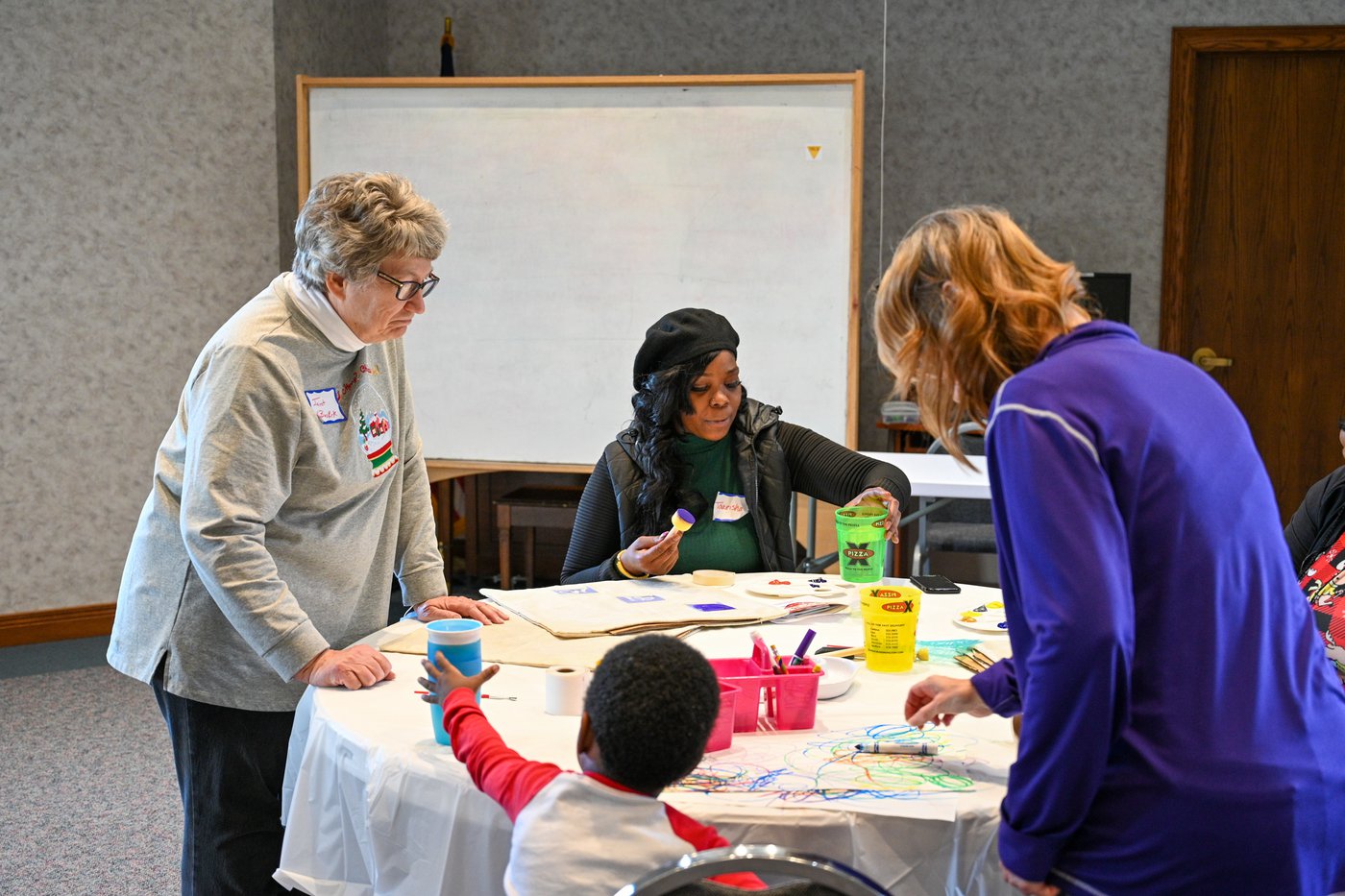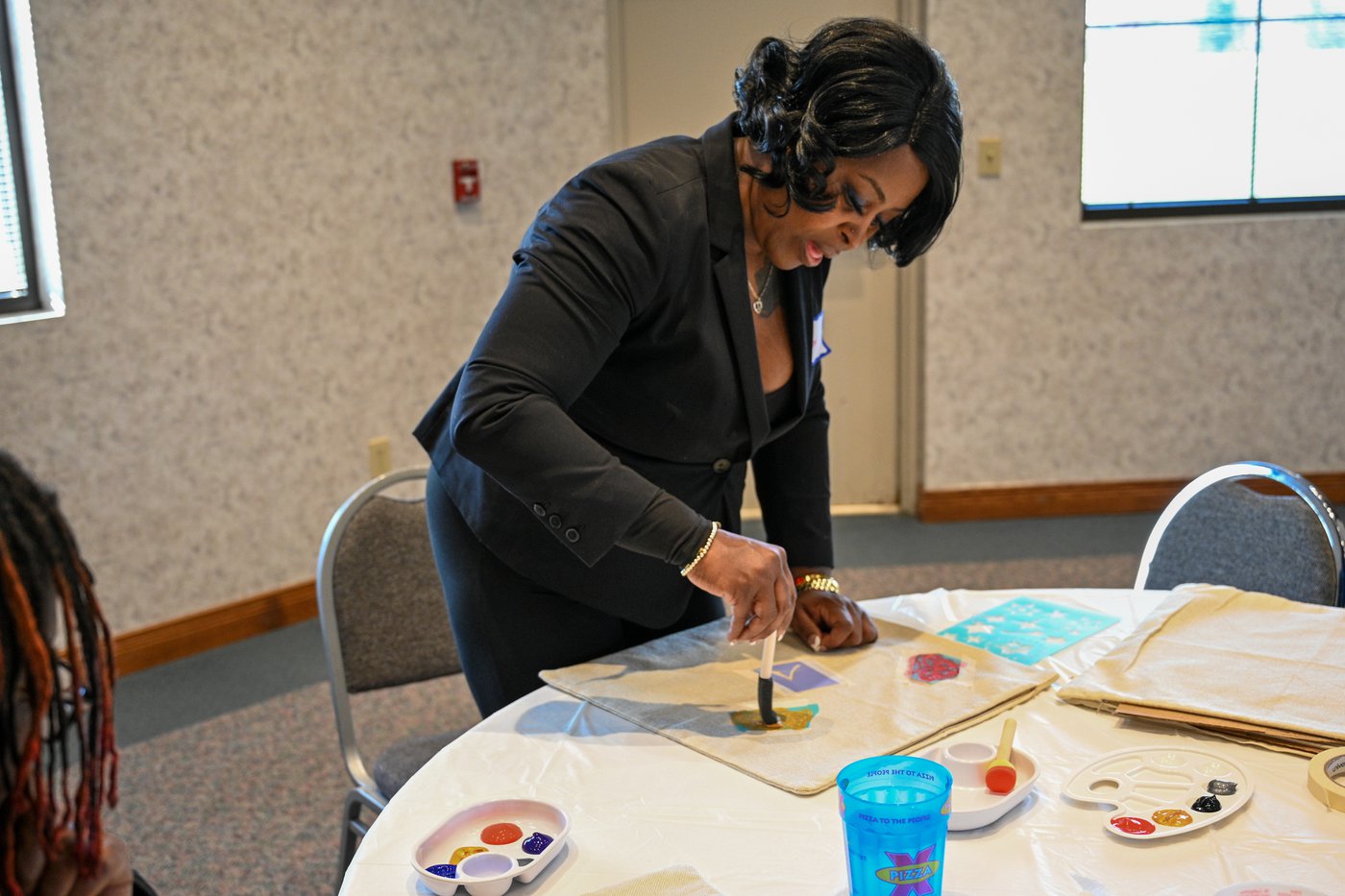 While the moms were creating, the children stayed in the Life Center where they had free play in the gym, made Tic Tok movies and played Hide and Seek wearing glow in the dark necklaces. We ended our time in the LCA and watched the Jesus Storybook version of the Christmas Story. We talked to the children about the real reason we celebrate Christmas and reminded them of how much God loves them.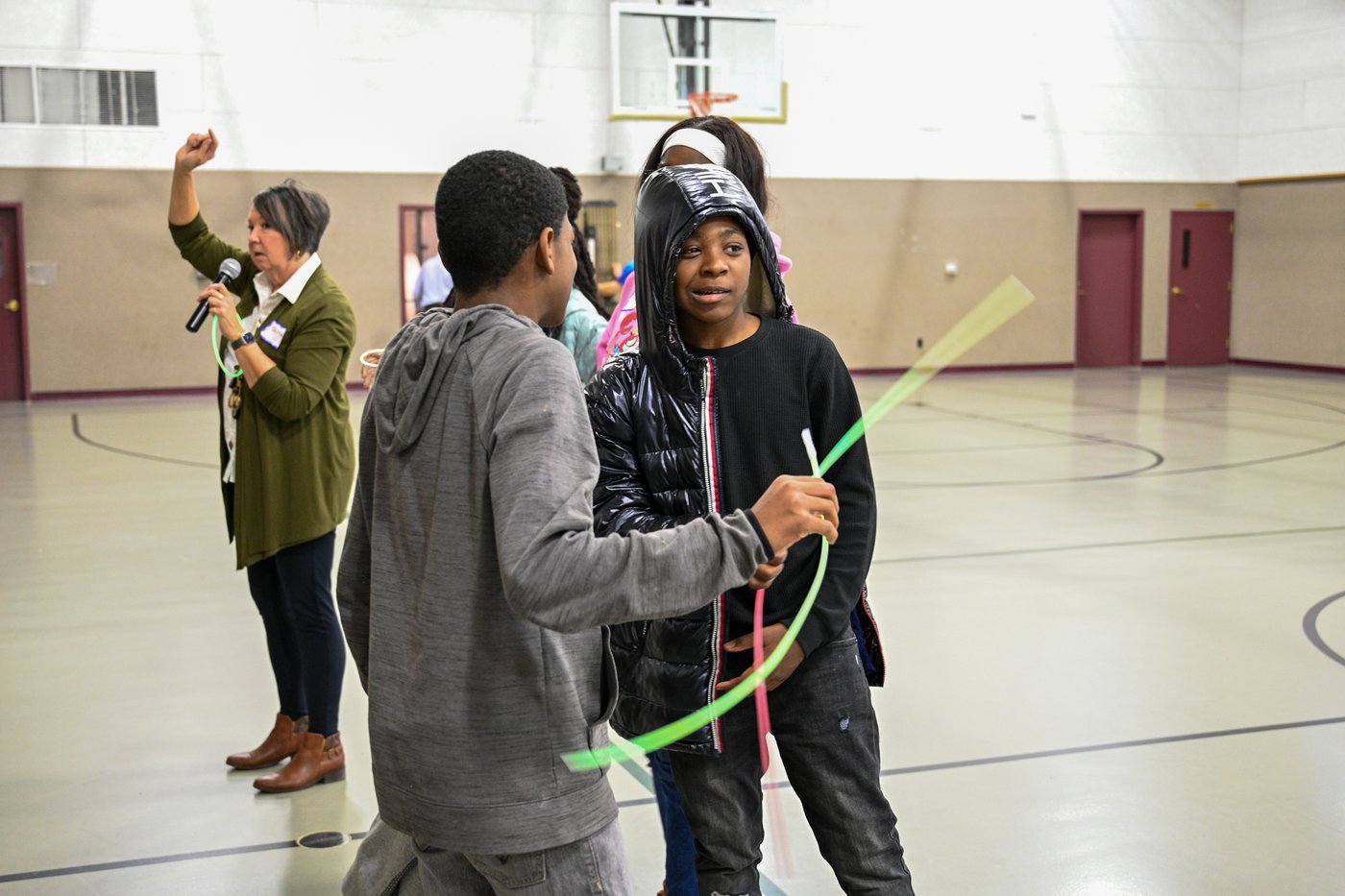 Parents were given gift certificates to help purchase Christmas gifts for their children. The children received candy (Ugh, more sweets!) and a $10 gift card to Walmart so they could select a gift that they would enjoy.
We are SO thankful for those that volunteered to help make the party enjoyable and helped to make our families feel loved and cared for. Thank you to those of you that have donated money towards this effort. At the time of this writing we have about $4,380 towards our $5,000 goal. We are still taking donations and you can write your check out to ECC with Christmas Outreach in the memo portion or give online here. Please click on Christmas Outreach as your designation. As we mentioned before, some of the money is used for the Christmas Event but most is used throughout the year for needs that arise with our families or other community members.
Your prayers for these families and our outreach ministry are greatly appreciated! We are so proud of these sweet moms and their hard work as single parents. May God bless them richly in 2022!