"A joyful heart is good medicine…."
Proverbs 17:22a
The word "joy" has always intrigued me. What is the meaning of joy? The oxford dictionary defines it as "A feeling of great pleasure and happiness". In looking through articles on the subject, people vary in their opinion on what joy is and how you experience it. I know that many times it's the simple things in life that bring me joy; a new baby, a child's laughter, experiencing God's creation and serving others are some of the things that bring me great pleasure. What brings you joy? Have you ever experienced joy as you served someone else? Can we help someone else feel joy?
March of 2020 is a time that many of us will remember as the start of a change we didn't see coming. I think we would all agree that the past two years have been stressful and have changed the way we do things. We have had to live in a manner that we would not have believed possible. Children especially have been affected socially, mentally, academically, and physically. Our friends at Miller Elementary School (as have all educators) have gone above and beyond to help the students during this unprecedented time. I have always been a huge fan of those that work with children in our schools and my admiration has grown as we have seen the work they have done to help keep life as normal as possible for children.
ECC has not sponsored as many events at Miller School over the past few years because of the necessary restrictions. This school year has been a bit better, but restrictions kept us from doing as many things as we have in the past. A few weeks ago, however, the mask mandate was lifted and many school children are not required to wear masks while they are at school! How exciting for the teachers and children! The activities at the school have increased over the months and the lessening of restrictions helps us to live in our "new normal".
On April 9, from 9:30-11am, ECC has the opportunity to help our families and friends at Miller Elementary School celebrate spring as we partner with the school and Bauer Community Center to host a Spring Carnival/Pancake Breakfast and Easter Egg Hunt! The last time this event was held was in March of 2019! The families will be SO excited to be able to come to the school unmasked and celebrate. Our carnivals are always well attended, and the children have SO much fun. Their faces show their excitement and I have to say, seeing their happiness brings me great joy! There will be carnival games, face painting, a balloon person, crafts, a super fun pancake breakfast, and we will end with an Easter egg hunt on the playground at Miller.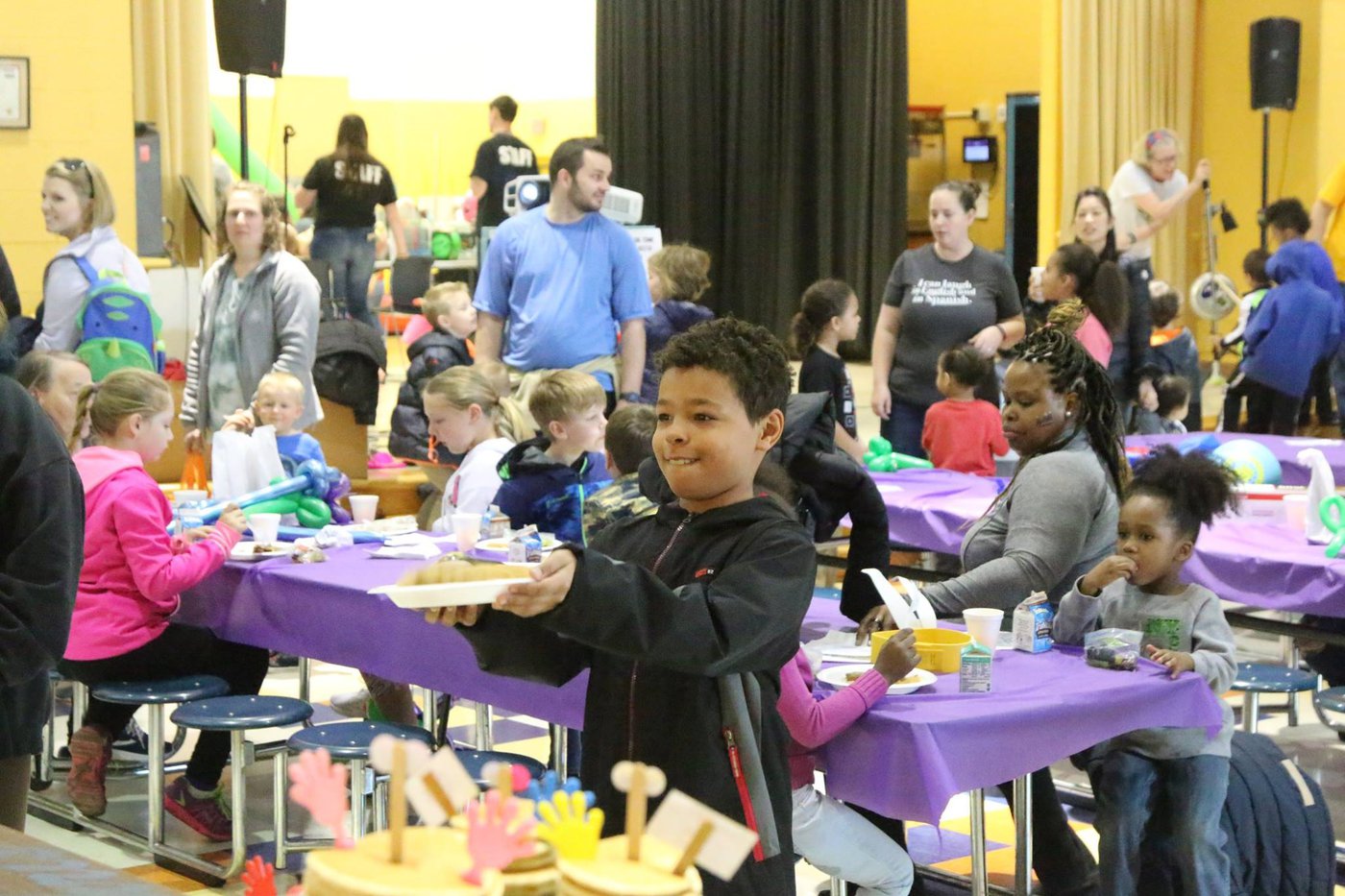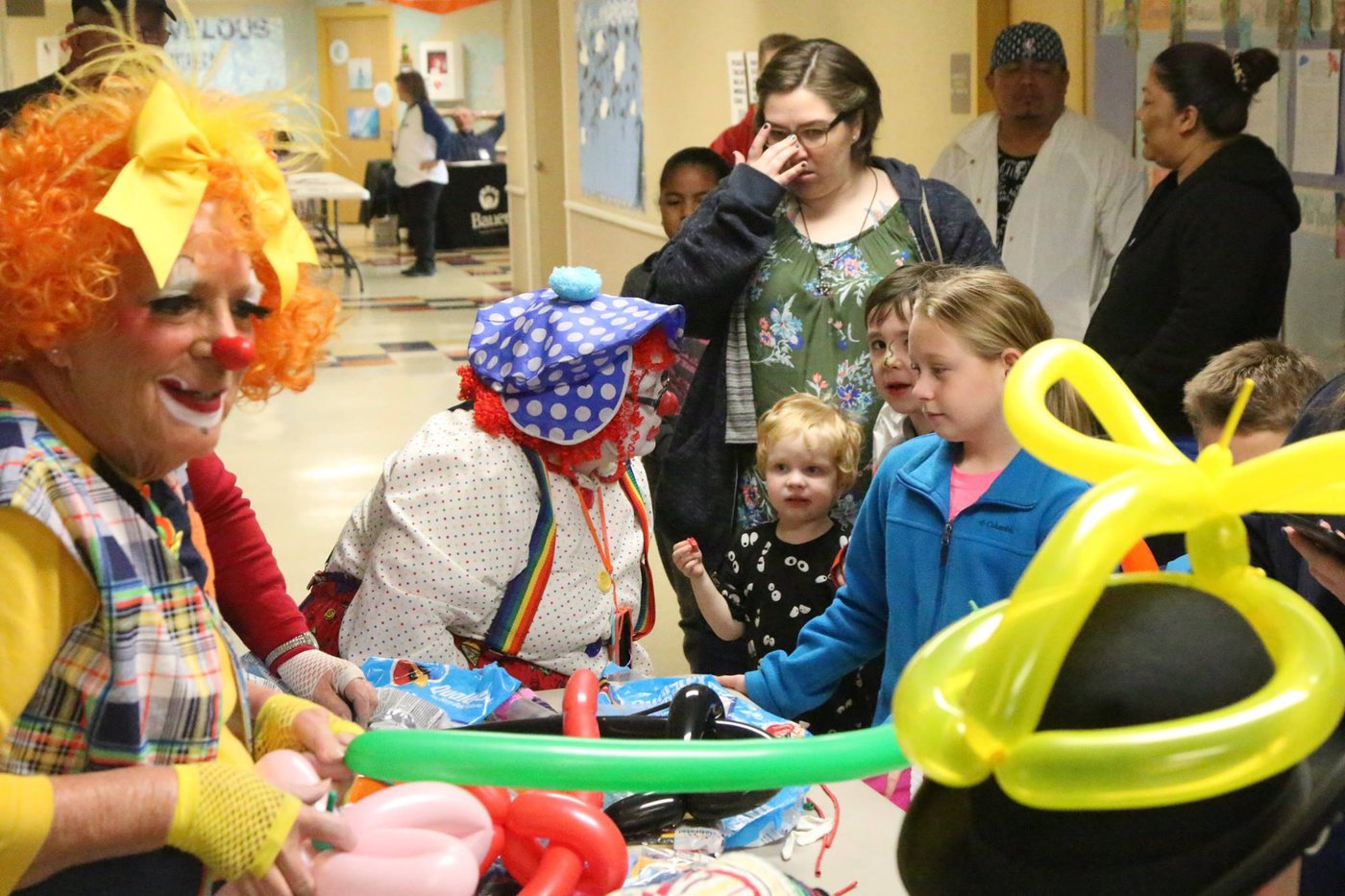 We'd love for you to join us as we spread the joy of spring and celebrate our newfound freedom from Covid restrictions. We are looking for teams of people to help run carnival games and to help with the pancake breakfast.
If you aren't available on April 9, another way you could help is by stuffing eggs with candy to return to the church by April 6. We will supply the eggs; you can supply wrapped candy and stuff the eggs at home. If you need help with candy, I'm sure there will be others that would love to donate. We have committed to stuffing 1,500 eggs so we need YOU to join in the fun! 😊
Help spread the joy, be a part of this fun outreach event! If you can help on April 9 and/or by stuffing eggs we provide, please sign up here.