Come and celebrate the resurrection of Jesus with us!
This year we have many opportunities for you to engage and participate in the crucifixion and resurrection story. We hope you'll attend one or both of the events leading up to Easter to prepare your heart for celebration on Sunday, and that you'll join us for a joyous Easter morning!
Maundy Thursday - April 6 - Come and Go Communion Service
Join us for a "come and go" service of communion on Thursday, April 6. You may come anytime between noon and 1:00pm and 5:00 and 6:30pm to take communion in the sanctuary.
Good Friday - April 7
We will be holding an evening Good Friday service Friday, April 7, both in person and online, starting at 7pm in the ECC Sanctuary. We hope you can join us. We will have nursery care for birth through age three.
Easter Sunday - April 9
Celebrate Resurrection Sunday with us on Easter morning, April 9, at one of our services! We will have an in-person worship service at 9:00am and an in-person and online worship service at 10:30am.
We will have nursery care for birth through 3-year-olds during the both services and a class at 10:30am for pre-school through kindergarten children.
Easter Sunday Community Café - April 9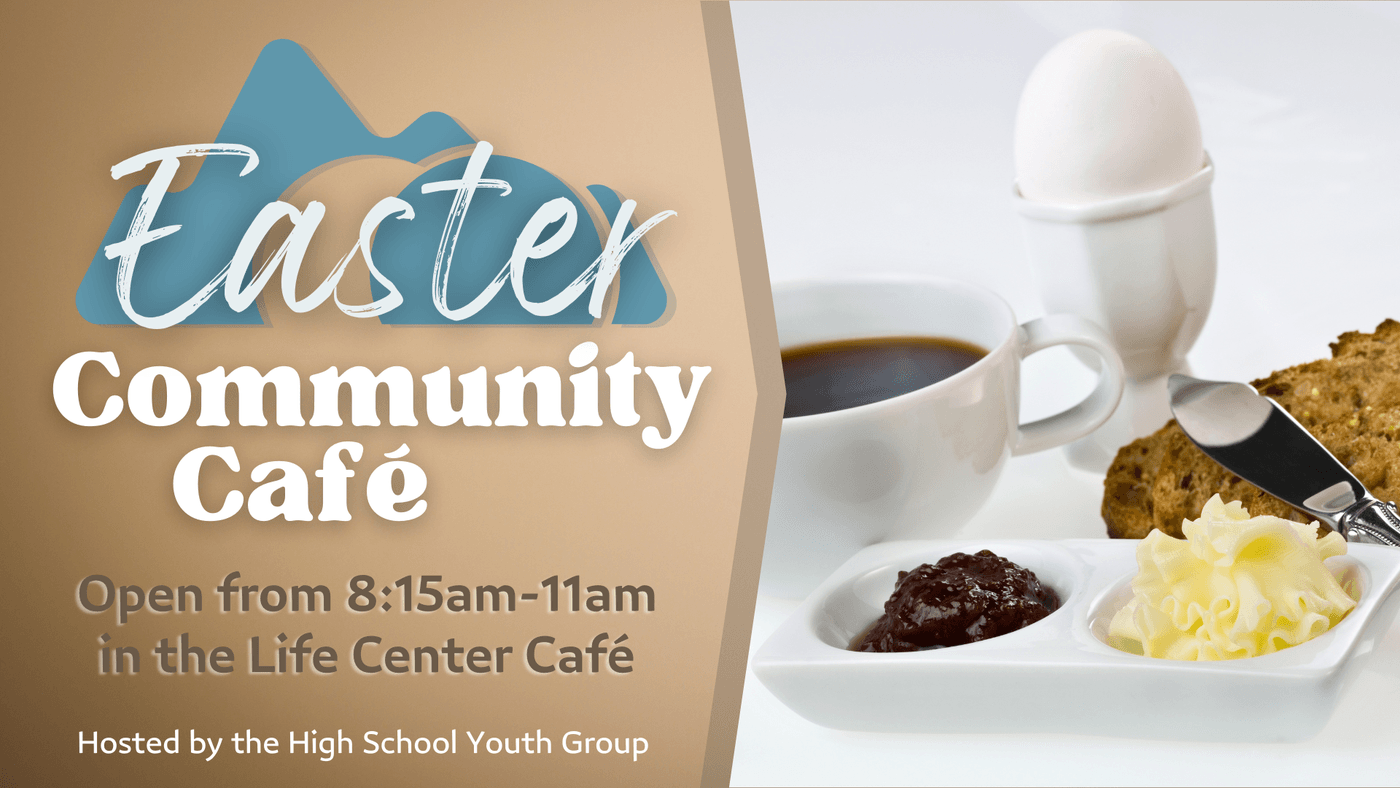 This year, for Easter, we're trying something new! Join us for our Easter Community Café, hosted by our High School students. Everyone is invited to join us sometime between 8:15am and 11:00am in the Life Center on April 9 for time together as a community around coffee, juice, and lots of delicious treats, hot and cold—pastries, fruit, and more! There will be space to connect with one another before or after worship, and special activities for kids, too.
The event is free. We want this to simply be a place for everyone to gather together on Easter morning. However, for those that would like to give, there will be a donation box for the High School Youth Group's summer "Community Live-In" trip. We hope to see you there!