We are excited that for the fifth year in a row we are partnering with World Vision to host the Global 6K for Water. We are delighted to bring this event back to the ECC campus. Due to the COVID 19 pandemic, we pivoted to hosting virtual 6K's the past two years where walkers and runners participated from their homes and neighborhoods. One of the things I most enjoy about hosting the event at the ECC campus is seeing the church community come out together to walk and fellowship, followed by a time of even more fellowship on the campus when we finish. The picture taken from 2019 is a fond memory for me.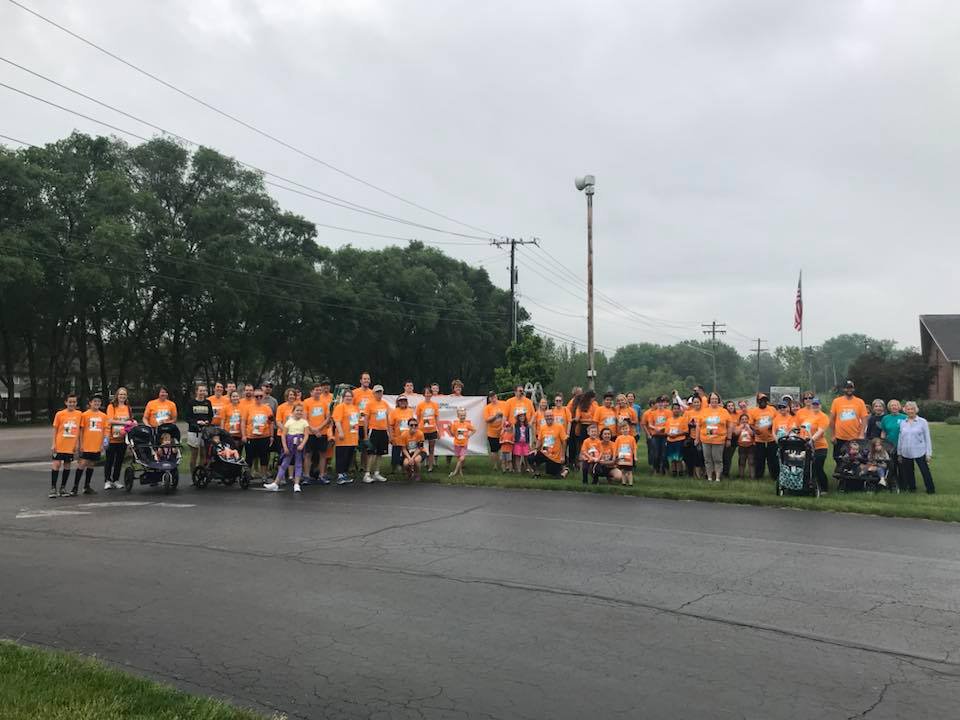 I hope you will join us as we return to the ECC campus and we invite you to join us by registering by clicking on the button below.
This is a life changing event. Because of events like the Global 6k, World Vision is able to bring clean water to a new person every 10 seconds. Six kilometers is the average distance a person in the developing world must walk to find water. The $50 registration fee for the Global 6k will get you a t-shirt, medal, and snack. Most importantly, it covers the cost of bringing water for one more person in the developing world.
You do not need to be a runner to participate. This is not a competitive event. You can walk, run, push a stroller, or even register for someone else to help support others who do walk or run. Most participants walk and talk and enjoy the morning. I encourage you to find a friend or someone you would like to get to know better, and commit to walking the 6k with them. An hour-long walk shared with someone on a beautiful May morning is a wonderful chance to experience community.
Additionally, we need several volunteers to put on this event including people to help with the start, registration, snacks, and water and mostly to help give the walkers/runners direction out on the course and cheer them on. It is also possible to both volunteer and participate in the part or all of the 6K walk or run. If you are interested in being a volunteer for the Global 6K, serving in one of these ways, please let us know at the button below.
Hebrews 12:1-2 encourages us to: run with perseverance the race marked out for us, fixing our eyes on Jesus, the pioneer and perfector of faith. Please join us in helping bring the goodness of the kingdom of God to those in need. Lastly, check out this inspirational video of Kenyan students sharing their poem called "Dear Water."