It's All Under Control. Really.
But we all have reasons (as if 2020 hasn't been reason enough) that can make us wonder, don't we?
Throughout the past months, we have all experienced circumstances that are beyond our control. We have had to let go of "normal" and learn to navigate continued uncertainty.
This summer the women's retreat team realized we were not going to be able to offer our annual women's retreat. We took time to grieve another loss and release something we love (for this year). Then we began to seek God for how we could offer space to connect with Him and each other in the midst of our 2020 reality.
We believe God led us to create a whole new event for women! We are excited to offer: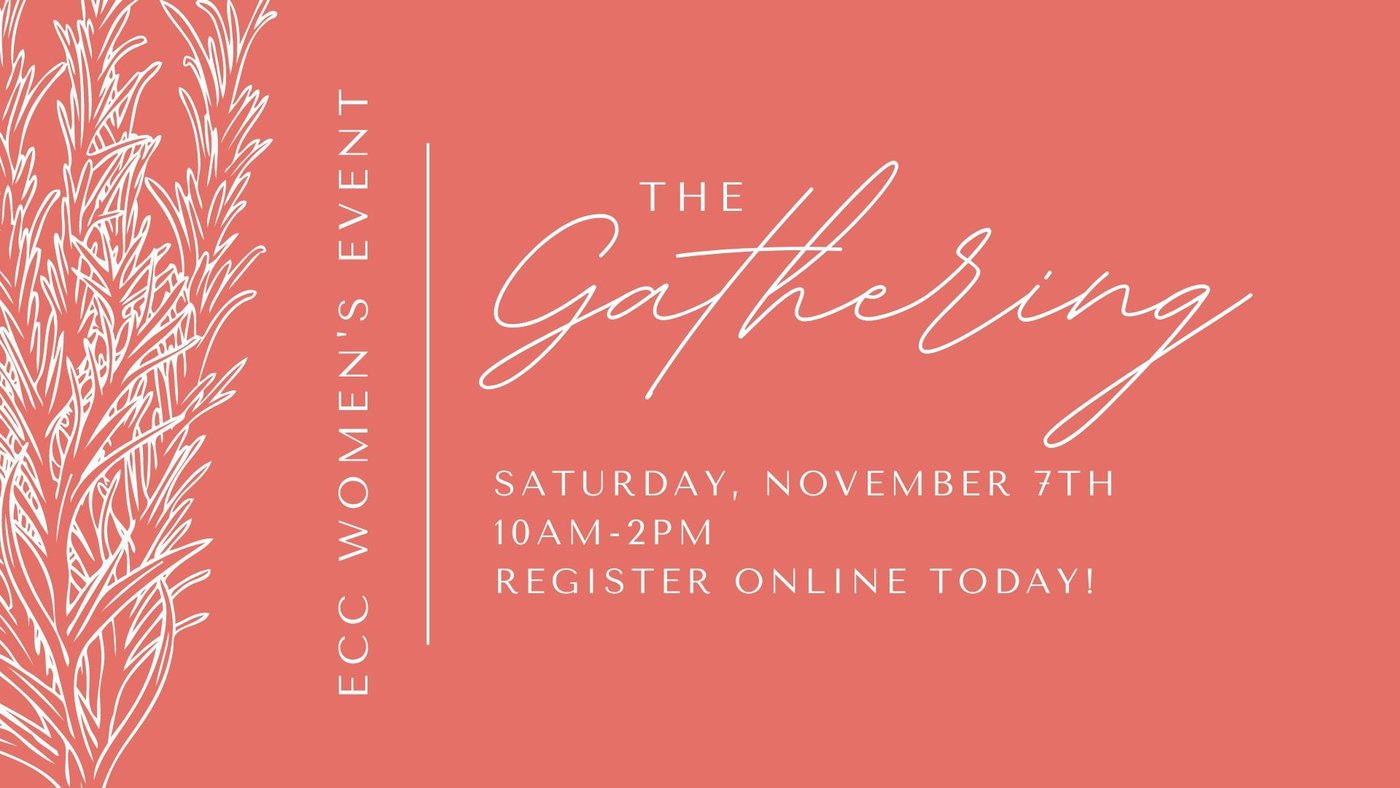 The Gathering
Saturday, November 7
10:00am-2:00pm
at ECC and online
At The Gathering, author and speaker, Jennifer Dukes Lee will guide us on a journey of letting go, hanging on, and finding a peace you almost forgot was possible.
Jennifer Dukes Lee is a storyteller and a grace dweller. She is the author of It's All Under Control, The Happiness Dare, and Love Idol. Once upon a time, she didn't believe in Jesus. Now He's her CEO. She writes and speaks across the USA to testify to his faithfulness and to make his great name known, and we are excited to have her with us on November 7.
The Gathering is for women who are trying: Trying to hold it together for the sake of the family. Trying to give their best to their churches and jobs. Trying to be there emotionally and physically for the people they love. Trying to stay on top of it all, but feeling like life is increasingly out of control.
It's for women who are weary of trying.
It's for women who need a fresh reminder of Who has it all under control.
It's for women who need a reminder we are not alone.
It's for women who need space to connect with God and other women.
It's for me. It's for us. And we believe it's for you.
We are excited about what God will do as we gather on November 7. Our prayer is that we will find connection in community, that our hearts will be encouraged, and that we will experience the peace of knowing a God who truly has it all under control.
We invite you to register today – it won't be the same without you!