​In just a few weeks schools across the area will be starting for the 2019-2020 school year. It's hard to believe that ECC will begin its 13th year of partnering with Miller Elementary School! 13 years ago the school was in the news because of poor testing scores, and at that time there was talk about being taken over by the state. We are so blessed to be a part of the school's journey towards success. God has led us each step of the way, revealing what we are to do and when! Each year many ECC congregants volunteer in various capacities to work with children, staff and/or families.
Have you considered being a part of the Community Outreach Team? Is the thought of doing something that you haven't done before overwhelming? Are you ready to think and act outside of the "box" you have made for yourself? I invite you to pray about joining us in the exciting ministry God has allowed us to be a part of! Check out some wonderful thank you notes from Miller students and staff below.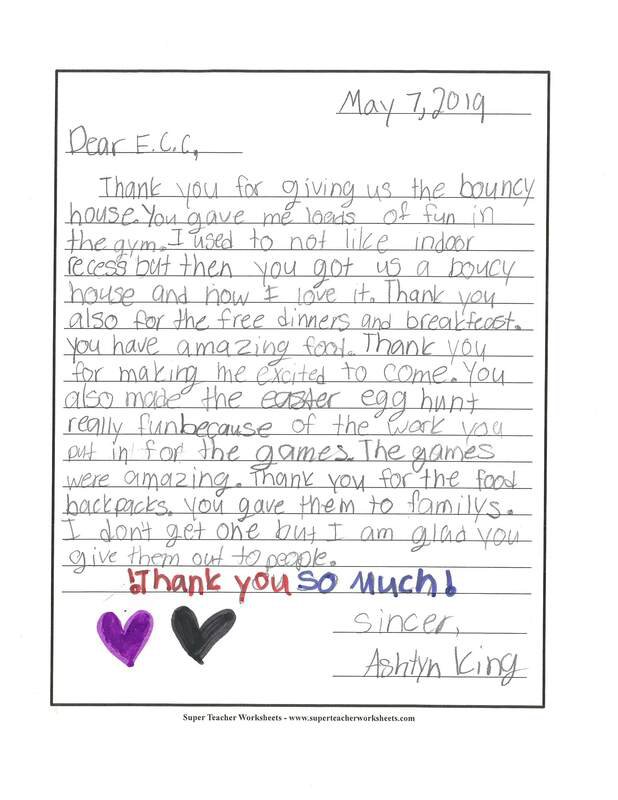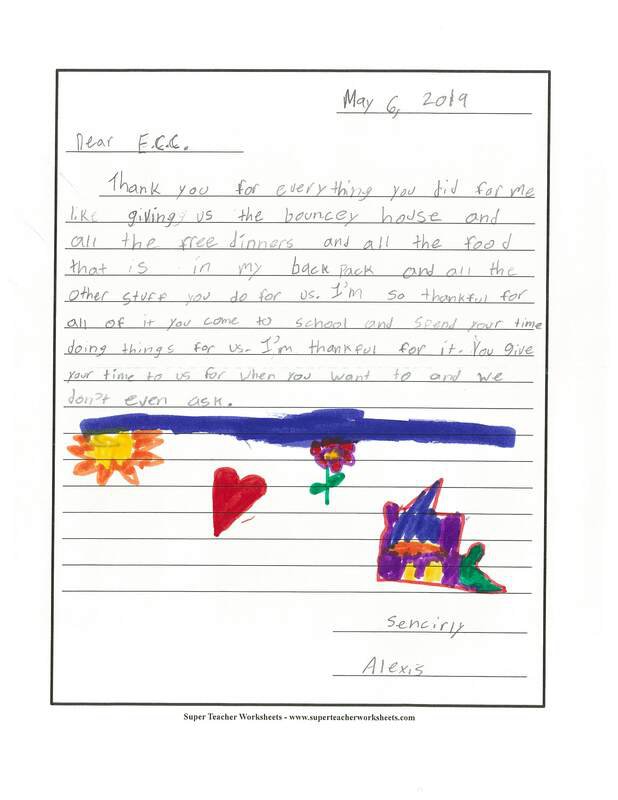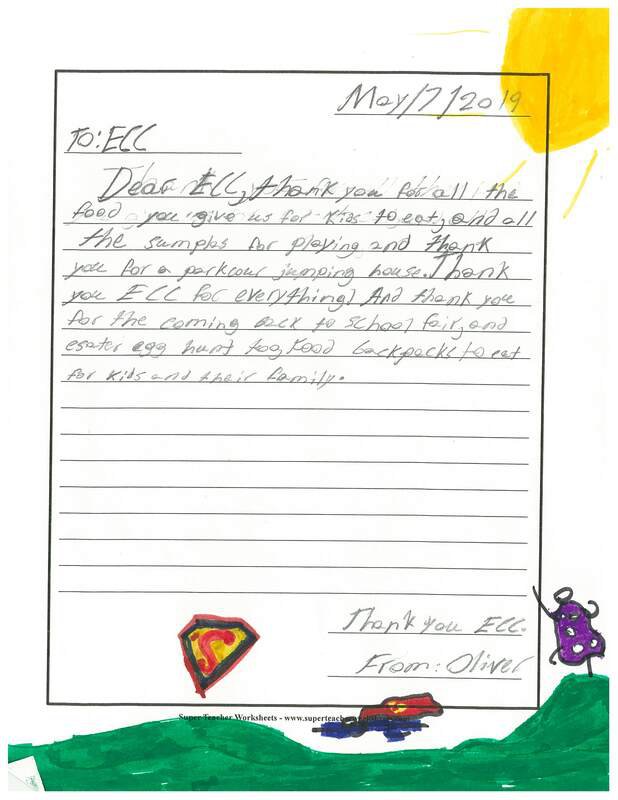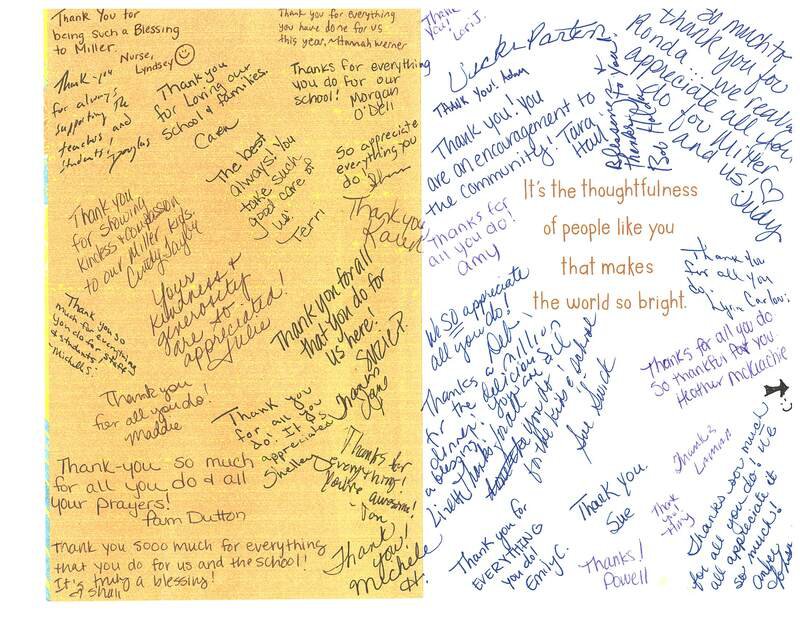 An immediate need is on August 2 from 5:30 to 7:30 PM. ECC will partner with Bauer Community Center and the school to host a Back To School Carnival. It's a great way to welcome the children back to school and to get them excited about the new year. ECC hosts the dinner that evening and has multiple game areas that we are in charge of. Help is needed with the food portion and with manning the games. If you have not already signed up to help, you can sign up here.
We will also be collecting donations to help towards school uniforms for families that need assistance. We recommend a donation of $40 per child but of course any amount is greatly appreciated! Donations may be placed in the offering plate on Sunday morning or brought to the church office. Please be sure to write "Miller Uniforms" in the memo portion of your check.
Beginning in September there are many ways that you can be a part of our outreach ministry. We can help in individual classrooms, the library, be a lunch buddy, pack backpacks with food once a week, help with our monthly family night meals at Miller, or bake cookies for classrooms once a month so the kids can celebrate their birthdays. You can also volunteer to help put together teacher appreciation gifts periodically throughout the year. You can find a more detailed description along with the approximate time commitment here.
We are so blessed by our participation at Miller Elementary School. It will be fun to see how God uses us this new school year. We hope you'll be a part of blessing the wonderful staff and families He has allowed us to partner with! Please email me or give me a call at the church office at 474-4842 if you have any questions.
"Love the Lord your God with all your heart and with all your soul and with all your strength and with all your mind, and, love your neighbor as yourself." -Luke 10:27