The Bible app from YouVersion is a great resource for accessing the Bible and resources from our church services. Our live event has the current Bible verses, an area for notes on the sermon, questions to ponder, links to resources mentioned during the sermon, a Communication Card link, our prayer list, and how to connect with our community online. It is quick and easy to get to ECC's live Bible app event. I'll show you how to get to the live event each week and how to save the event for later viewing!​
First, if you do not yet have the Bible app on your phone or tablet, go to the app store on your phone. Search for "YouVersion Bible App" in the store, you should find the free app for downloading. The icon is a brown Bible with words "Holy Bible" written on them as pictured up above. Select that app and tap Download to install it on your device.
When you open the Bible app, Events is not listed on the first page. Instead, look for the three lines in the lower right-hand corner and tap it.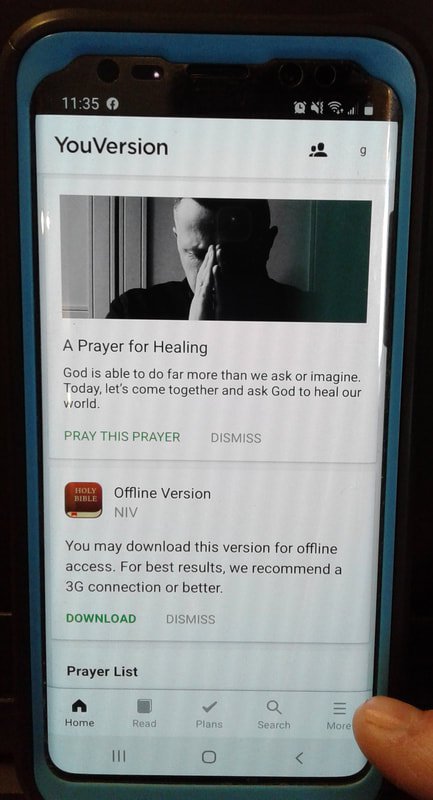 This takes you to a longer list of available items in the Bible app. Right in the middle should be Events. Tap Events to go to a list of current local events in the area.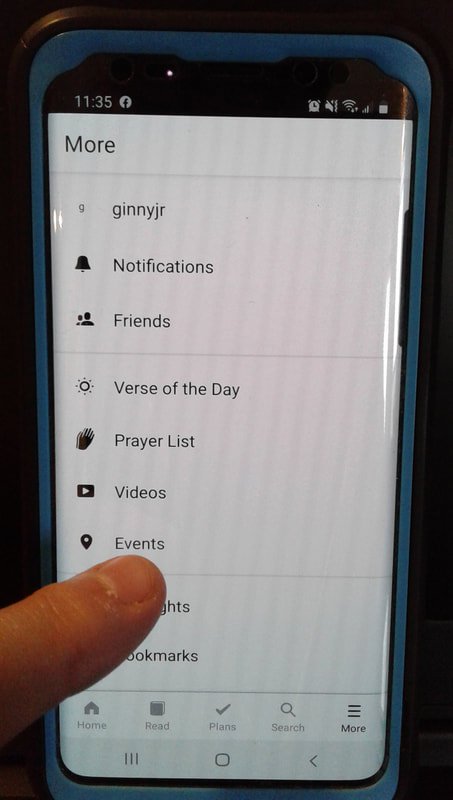 Here you can see last week's service. The event is only live for a few days and will be gone by next Sunday unless you save the event.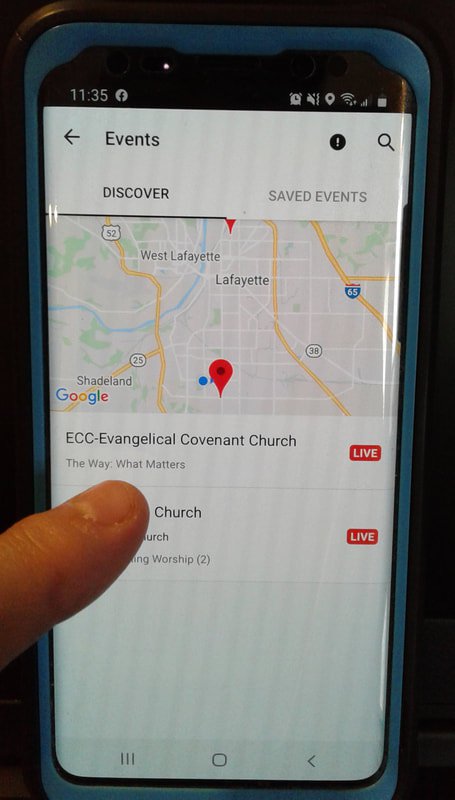 Once you save the event, you can go back and review information anytime you want. To save the event, tap on the Save Event button on the bottom left. Once you do this, the button goes away.
If you want to visit past saved events, go to the previous page where you selected the current service. At the top it says Saved Events.
Tapping this goes to a list of all your saved events.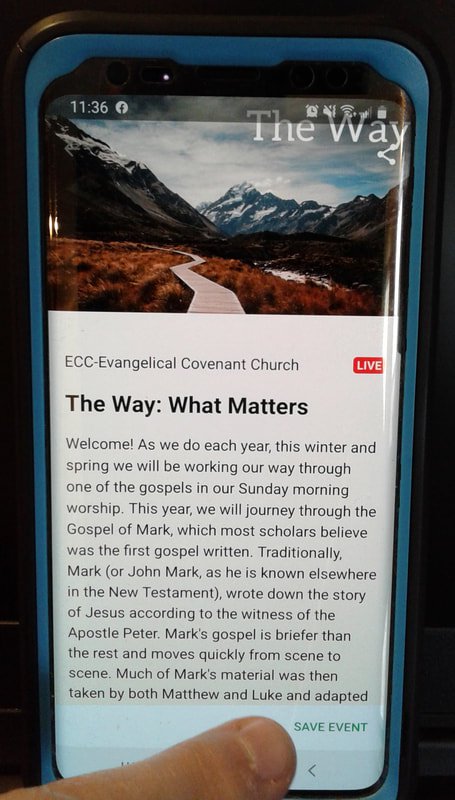 If you're having any difficulty with these instructions, please call the church and we'd be happy to help you! Enjoy!