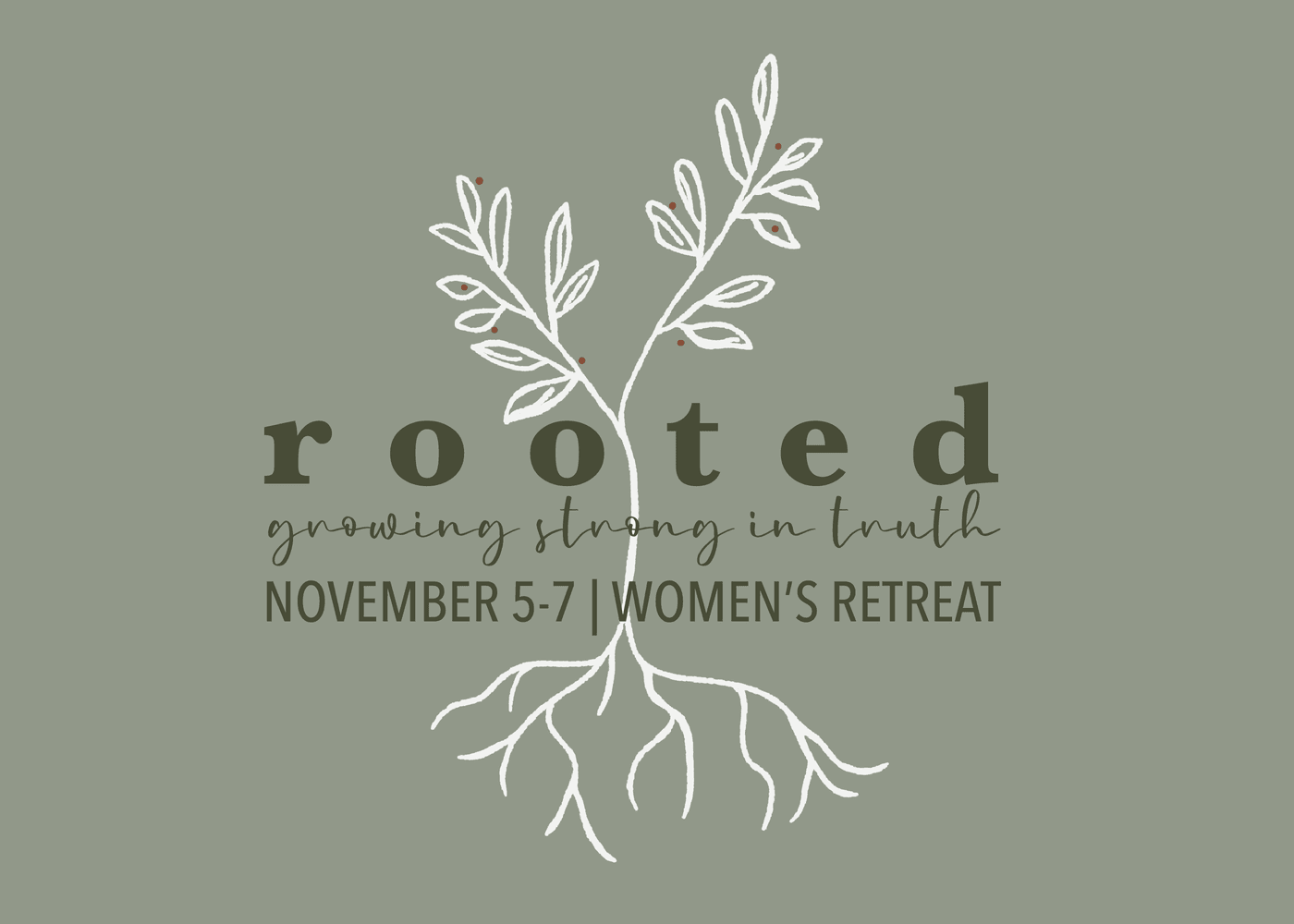 "Let your roots grow down into him, and let your lives be built on him. Then your faith will grow strong in the truth you were taught, and you will overflow with thankfulness." Colossians 2:7
Here are some important details before you head out to Camp Tecumseh Friday
Camp Tecumseh's address: 12635 W Tecumseh Bend Rd, Brookston, IN 47923
Camp Tecumseh requires everyone wear a mask during the retreat (except when outdoors, in your cabin, or at the table during meals).
Jennifer and Anna will have a book and merchandise table! Purchases can be made with cash, check, Venmo, or PayPal.
Retreat Schedule
Friday:
5:30-7pm - Check-In - Kampen (Note: Retreat meals begin Saturday morning - please eat before you arrive)
7:00pm - Worship Session 1
Saturday:
8:00am - Breakfast - Scheumann
9:00am - Worship Session 2
12:00 - Lunch
1:00 - String Art - (preregistration required)
4:00 - Hymn Sing
5:00 - Group Photo
5:30 - Dinner
7:00 - Worship Session 3
Sunday:
8:00 - Breakfast
9:15 - Worship Session 4
Important!
As we continue to navigate a world with Covid, we ask that you screen yourself for symptoms before coming to the retreat. Please stay home if:
You are awaiting the results of a Covid test
You have had contact with anyone who has tested positive for Covid in the past 10 days
You have any of the following symptoms: fever of 100 degrees or higher, loss of taste and/or smell, chills, cough, shortness of breath, fatigue, muscle aches, headache, sore throat, congestion, or runny nose (The only exception is if you have had a negative PCR covid test within the last 48 hours prior to attending the retreat)
Please contact Katie Jewett ASAP if you are unable to attend for any reason.
Our hearts are to keep everyone safe and healthy. We have prayed in earnest for God's protection and released to Him that which we cannot control. Thank you for helping us create the safest space possible.
Here is a recommended packing list for the weekend:
Masks
Reusable water bottle for throughout the weekend (optional)
Camp Tecumseh is providing coffee, tea, and water. If you would like soda/pop or other drinks, please bring your own.
comfy clothes, dress for the weather
bible
a snack to share (please bring individually wrapped or single serving snacks)
a flashlight
games (optional)
If staying the night at Camp Tecumseh, you will also need to bring:
shower accessories/toiletries
towels
twin size bedding or sleeping bag
pillow
We are excited to see the ways that God works in and through each of us at rooted: growing strong in truth. We hope you are as excited about the retreat as we are! We are truly grateful you will be a part of the weekend.