The Haan is home to the world's largest collection of work by Indiana artists, displayed in a historic Classic Revival mansion that was originally constructed for the 1904 World's Fair in St. Louis. Outside you can explore the beautifully maintained sculpture garden, go for a ride on the mountain bike trail, or stroll along the wooded nature trail and forget you're in the middle of a city.
The tour takes place June 19 at 3:00pm, but we suggest you arrive by 2:45pm at 920 State Street, Lafayette, since the museum closes at 4pm. The tour is self-guided, but Carla Weathers will be on hand to answer any questions. Carpooling is recommended due to limited parking at the museum.
Masks are required.
As a bonus, there will be a teapot showcase taking place. The Art of Teapots exhibition showcases over 70 teapots by Indiana's most prominent clay artists. The teapots vary from elegant to whimsical and from functional to fanciful. This exhibition is included as part of the regular tour.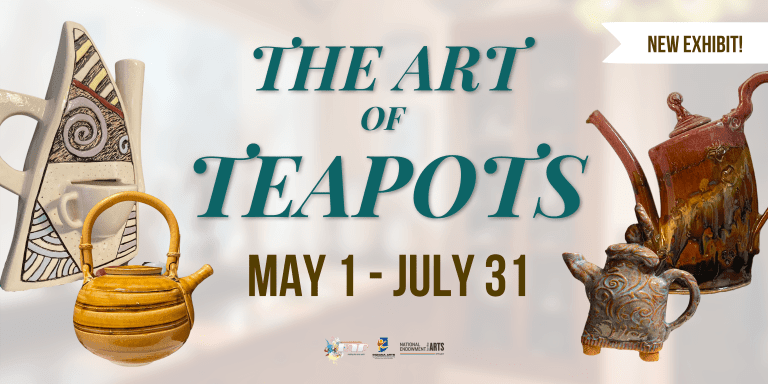 If you missed the registration but still want to come, don't worry! You can show up and pay at the door! See you there!