ECC Youth
We all want a place to belong, to be known, and explore what we believe. Teens and preteens are no different. ECC Youth helps provide opportunities to build relationships and develop a faith that will carry beyond those teen years. ECC Youth is more than youth group. We offers ways to test your faith through fun get-togethers, small groups that take you deeper, and opportunities to help others. For more information about what that looks like, contact ECC.
For more information about our Middle School ministry, please email Kristin Mueller.
For more information about our High School ministry, please email Meghan McClellan.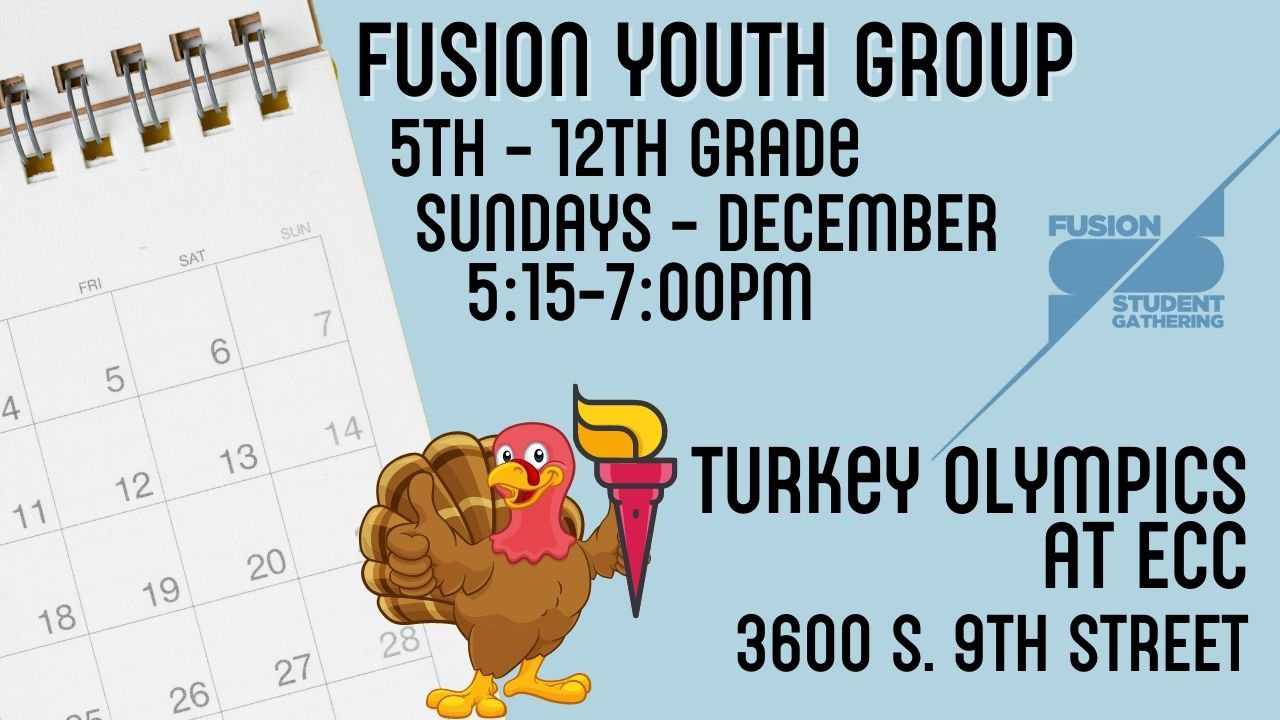 November – Lafayette Community Church,
2301 Concord Rd.
December – ECC,
3600 S. 9th St.

11-7
11-14
11-21 – Turkey Olympics at ECC
11-28 – No Fusion

12-5
12-12
12-19 – Christmas Party
12-26 – No Fusion
Students in middle school and high school are invited to participate in this collaborative youth group with 4 Lafayette south side churches. We meet on Sunday evenings from 5:15-7:00, where we eat dinner, play games, hear from a speaker, worship together, and have time in age-specific small groups. Each month a different church hosts. We'll be at ECC on November 21 for the Turkey Olympics and through December. We have leaders from ECC who will be at the group each night, and we'd love to see you there!
Help with Fusion Meals for December
We are looking for volunteers to bring food and serve food for youth Fusion meals in December, as ECC is hosting the combined youth gatherings in our Life Center. If you are able to make food, donate food, help prepare the meal, or clean up, please sign up below.