ECC Youth
We all want a place to belong, to be known, and explore what we believe. Teens and preteens are no different. ECC Youth helps provide opportunities to build relationships and develop a faith that will carry beyond those teen years. ECC Youth is more than youth group. We offers ways to test your faith through fun get-togethers, small groups that take you deeper, and opportunities to help others. For more information about what that looks like, contact ECC.
For more information about our middle school ministry, please email Kristin Mueller.
For more information about our high school ministry, please email Chuck Potts.
---
Youth Group Kick Off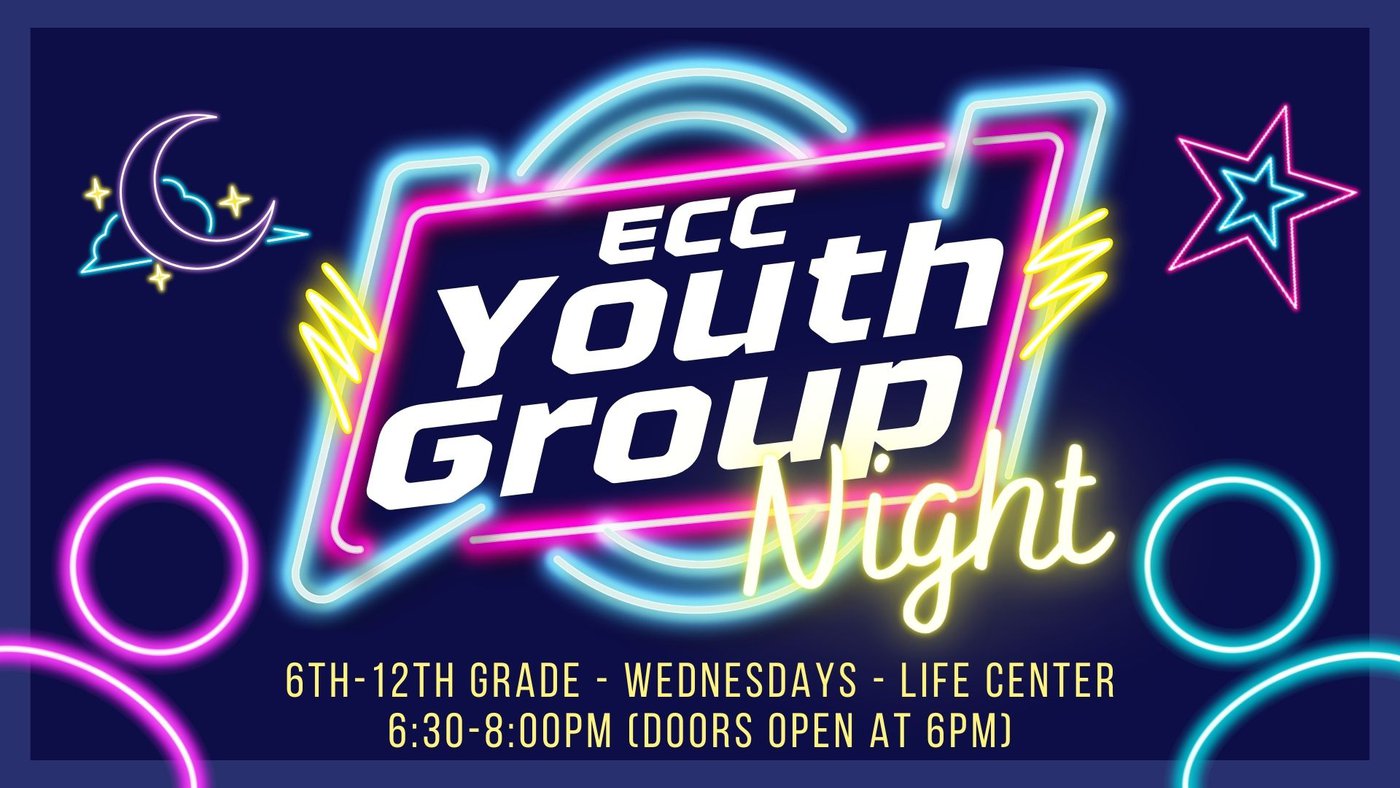 Students in grades 6-12 are invited to join us on Wednesday evenings throughout the semester for a time of snacks, getting to know other students, Bible study, and small group. We meet from 6:30-8:00pm each Wednesday in the Life Center building. Doors open at 6pm each week for those who would like to arrive early. Contact Pastor Kristin and Pastor Chuck with questions.
---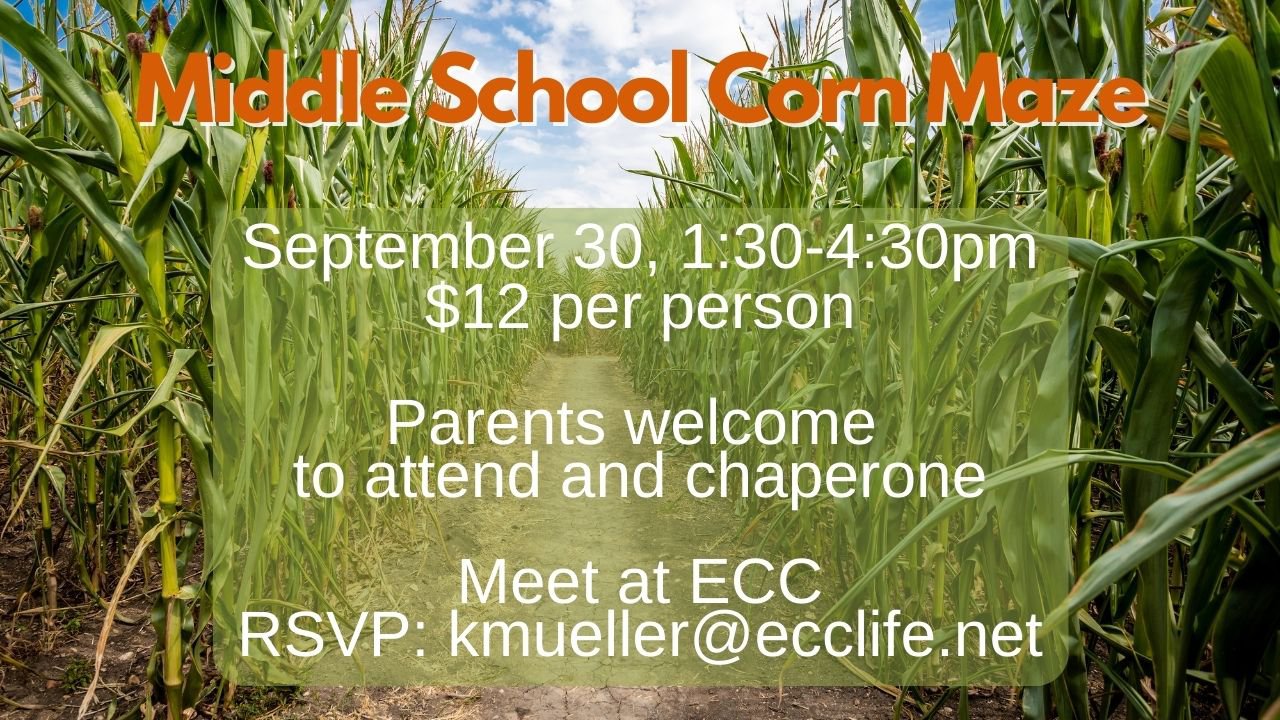 We're planning to take our middle school students to the corn maze at Exploration Acres on Saturday, Sept. 30! Friends are very welcome! Cost is $12/student, with scholarships available as needed. Students should plan to meet at church at 1:30pm, and our estimated return time is 4:30pm. Parents are welcome to join and chaperone! Please let Pastor Kristin know if your student plans to attend.
---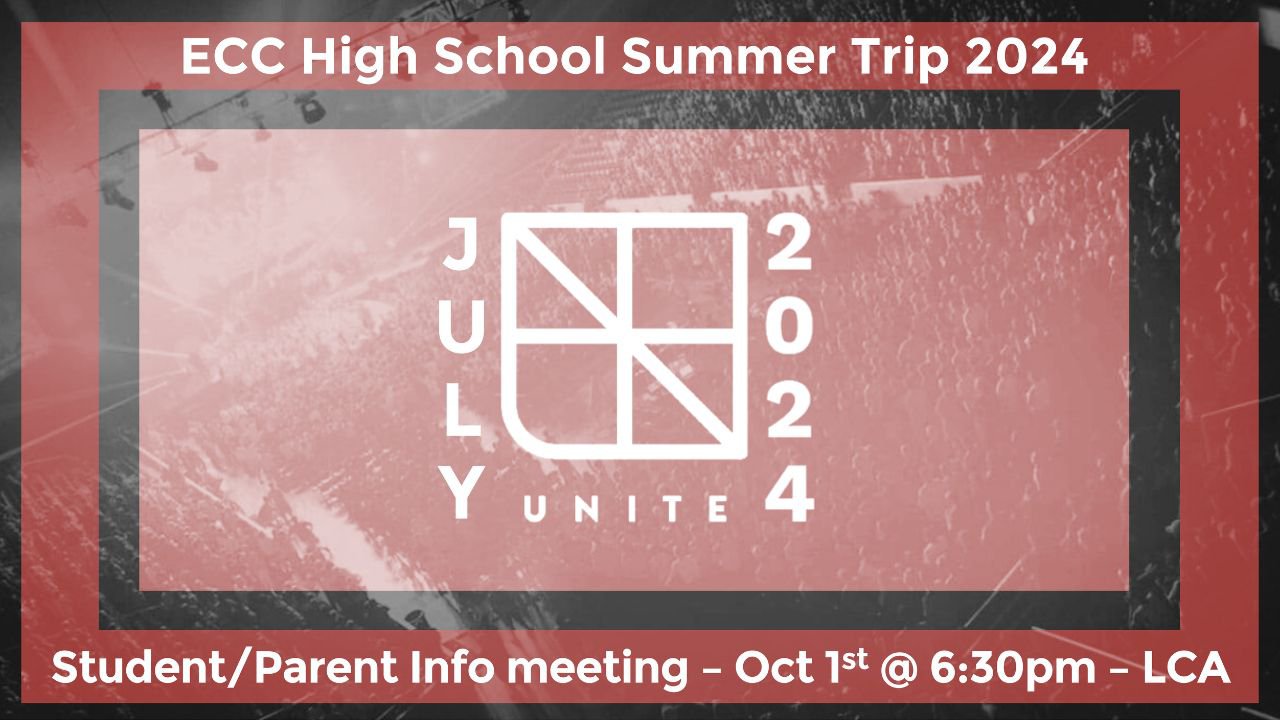 After 6 long years, our denomination's triennial youth event, Unite (formerly known as CHIC), will return in July 2024. All students currently in 8th-12th grade will be invited to attend this incredible event with our youth group. To get more information, including cost and trip details, all eligible students and their parents/guardians are encouraged to attend an informational meeting on Sunday, October 1st at 6:30pm in the Life Center.
---