Israel Trip 2024
In 2020, Kurt, Jo, Todd, and Kate were able to travel to Israel with John Delancey and Biblical Israel Ministries and Tours. It was an amazing, unforgettable trip, and we went hoping to be able to lead a group to Israel someday. That time is now - and we invite you to travel with us to the Holy Land in January 2024!
We will meet October 9 at 12:00pm to share about our trip and the upcoming trip in 2024.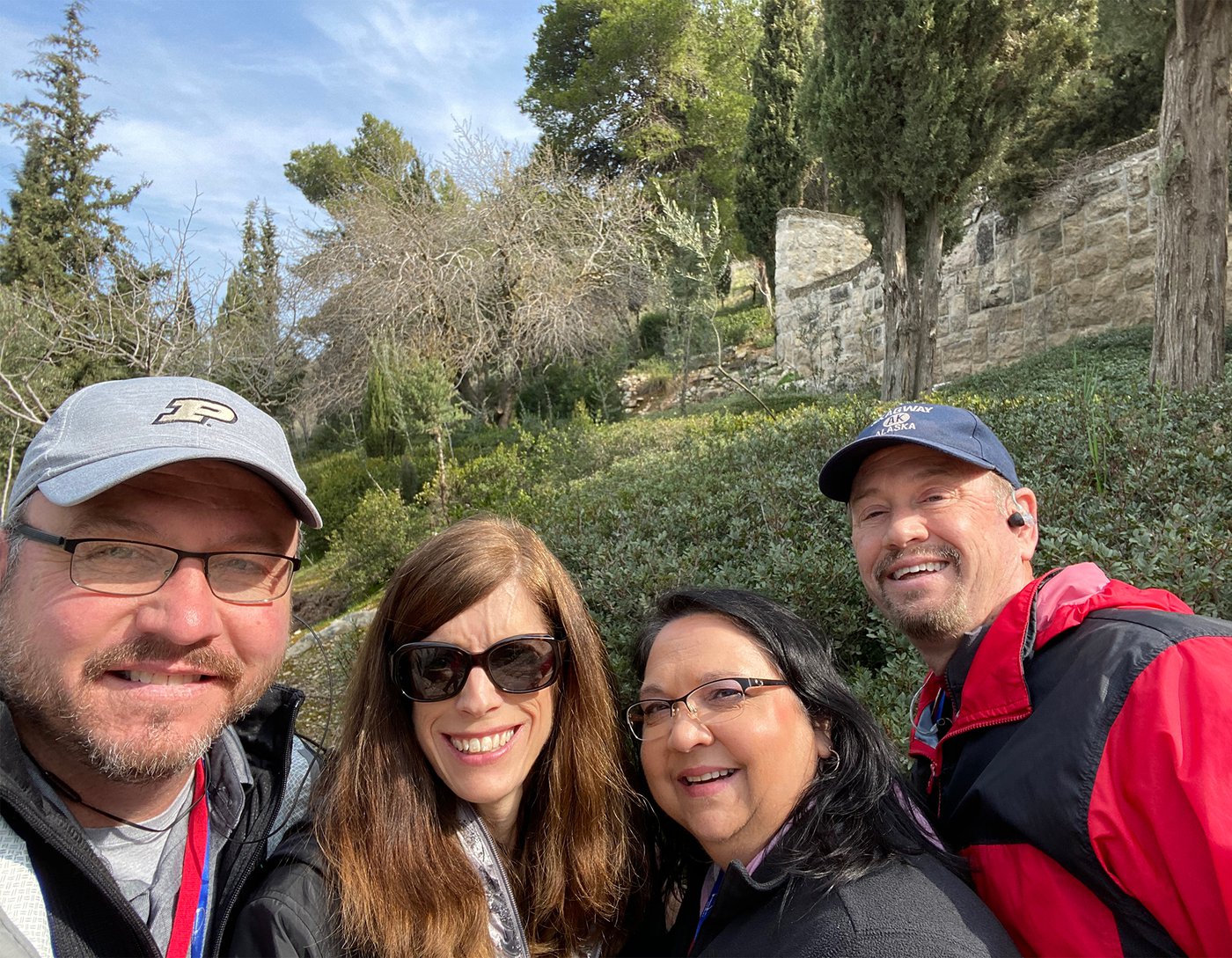 The Itinerary for the 14 Day Biblical Israel Tour
January 6-19, 2024
This extensive Israel tour features over 60+ sites. (Details on Israel Tour Brochure.) We spend 1 night along the Med Sea in Tel Aviv, 1 night in Beersheba, 1 night in the Judean Desert (Hanokdim), 1 night near Jericho, 4 nights in the Galilee, and 3 nights in Jerusalem. Day 9 is a "reflection/rest day" in the Galilee. We will be reflecting upon the Sermon on the Mount (Mt. 5-7) and spending time on the Mt. of Beatitudes.
Downloads
(The online registration will take you directly to the web site of our Israel travel agent, imagine Tours & Travel. This is a safe & secure way to place your $500 deposit instantly with your credit card and reserve your spot on this tour. Please enter the tour code – ECCLife24 – to register for this trip)
Price of this Holyland Tour includes:
Airfare & US & Int'l Departure taxes and fuel surcharges ($595),
gratuities ($200),
hotels,
2 meals daily,
and all entry fees.
$4,945 from Chicago (ORD), IL; $4,795 from JFK, NY.
The land only price of $4,195 includes all the above except the airfare.
Sign-up deadline:
October 20, 2023
Early Bird Discounts:
With your deposit of $500 to reserve your spot on this Israel tour, you will earn the following discounts off the overall price:
$150 before 11/1/22,
$100 before 1/6/23,
$90 before 2/6/23,
$80 before 3/6/23,
$70 before 4/6/23,
$60 before 5/6/23,
and $50 before 6/6/23.