2023 NETam/pm
Jesus didn't come just to die for us. He came to live with us.
Who is Jesus? Why did He come to earth? Can I really know Him?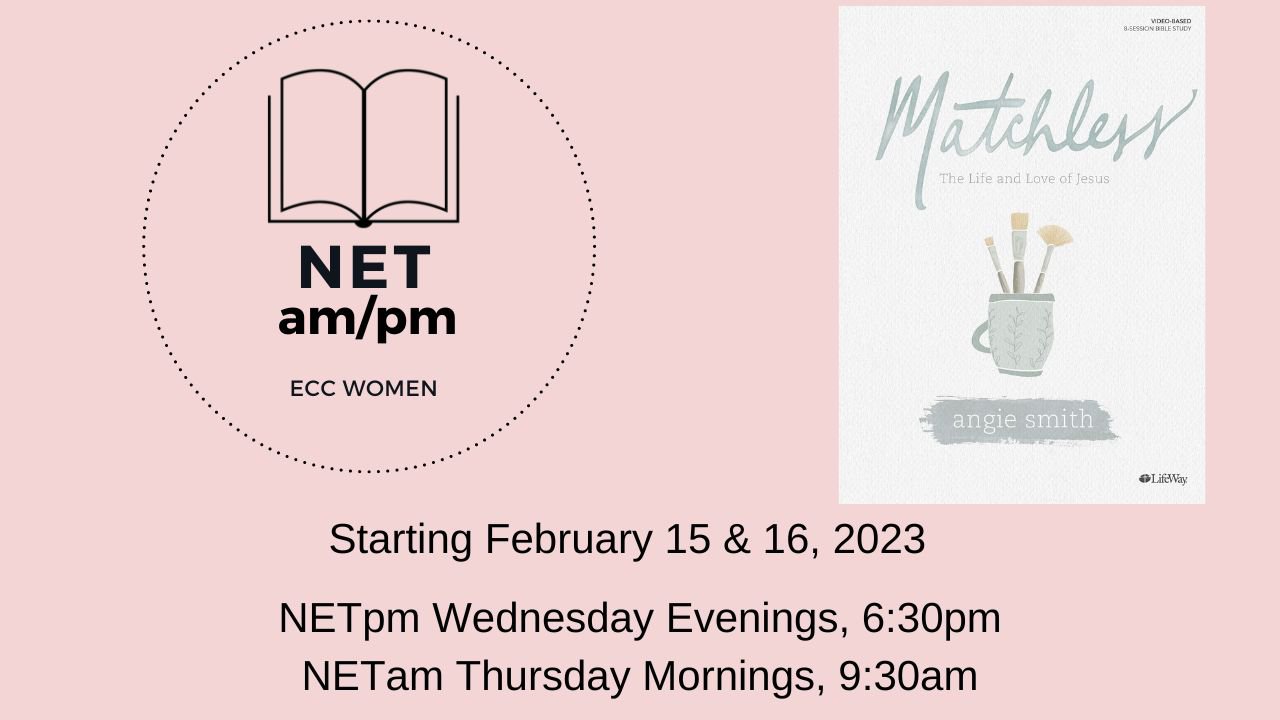 Join the ECC NET community and author Angie Smith in this 8-session study. We will search for truth as she unfolds the story of our matchless Savior—His mission, miracles, and message. Through her signature wit and accessible style, Angie unpacks Scripture in a way that's easy to understand, regardless of how long you've been studying the Bible.
This study will deepen our understanding of Jesus through biblical, historical, and cultural insight and help us see Him less as an iconic figure and more as an intimate friend. We will be challenged and invited to see Him in a new light whether you have walked with Him for many years or are meeting Him for the first time.
Books can be purchased at Amazon or Lifeway.

We are currently working on staffing to provide childcare with registration for NETam.
(Please let us know in the comments if you need childcare to be able to attend. Thank you.)
NETpm
NETam

Wednesday, February 15-April 12
6:30-8:15pm

Thursdays, February 16-April 13
9:30-11:15am