Worship with us this Sunday at 10:30am in person, here, Facebook, or YouTube. If you would like to worship in person this week, pre-register below! This coming Sunday we will begin a new sermon series looking at the book of Colossians titled "The Center of All Things."
*The video is available at 10:25am with the service beginning at 10:30am.
Guest Preacher June 20 - Harold Spooner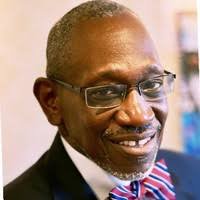 Harold Spooner is the former president (retired) of Covenant Initiatives for Care (CIC), (1996 - 2018) a ministry of The Evangelical Covenant Church, under the umbrella of Covenant Ministries of Benevolence. CIC is the parent company for Covenant Ability Network, Covenant Children's Ministries, and Adelbrook Children's Facility in Cromwell Ct. CIC has also worked with Covenant churches in the formation of and funding for community development projects when Compassion Mercy and Justice, now Love Mercy Do Justice, was part of CIC. Those projects included prison ministries, reentry programs, after school programs and affordable housing projects. He also worked with the denomination on its goal to intentionally become more multi-ethnic and multi-cultural.
Prior to his service with the ECC, he was the director of student diversity at The Stony Brook School, a Christian boarding and day school on Long Island N.Y.('92-'96). He spent a number of years in youth ministry with The Reformed Church in America and Young Life serving in the Robert Taylor Homes and the Cabrini-Green Homes in Chicago.
He and his wife of 44 years moved to Noblesville from Chicago in 2018 to be near their three adult children and four grandchildren.
Sunday Worship - 10:30am
Listen to our favorite worship songs!