Triple L Seniors Ministry
Welcome to the Triple L Club, a fellowship group for Seniors. Triple L comes from our theme "Live Long and Like It." That is based on Psalm 91:16 which says "I will satisfy you with a long life. I will show you how I will save you." (God's Word Translation).
The purpose of the group is to provide opportunities for seniors to connect with others and to have fellowship as expressed though service, continuing education, entertainment, tours, and other appropriate activities.
​
The Triple L group meets monthly, usually on a Wednesday. You will note that the schedule includes activities that take place within the church as well as tours and activities at other locations. In some cases, the activities will require fees or other costs, but information on these will be provided in advance and will also include provisions for those who require assistance.
​
If you have questions about the Triple L Club, you may contact any of the current coordinators, Bill and Corky Fassel, and Paul and Marilyn Ziemer, through the church office (765-474-4842). The ECC Staff contact for the club is Pastor Kurt.
---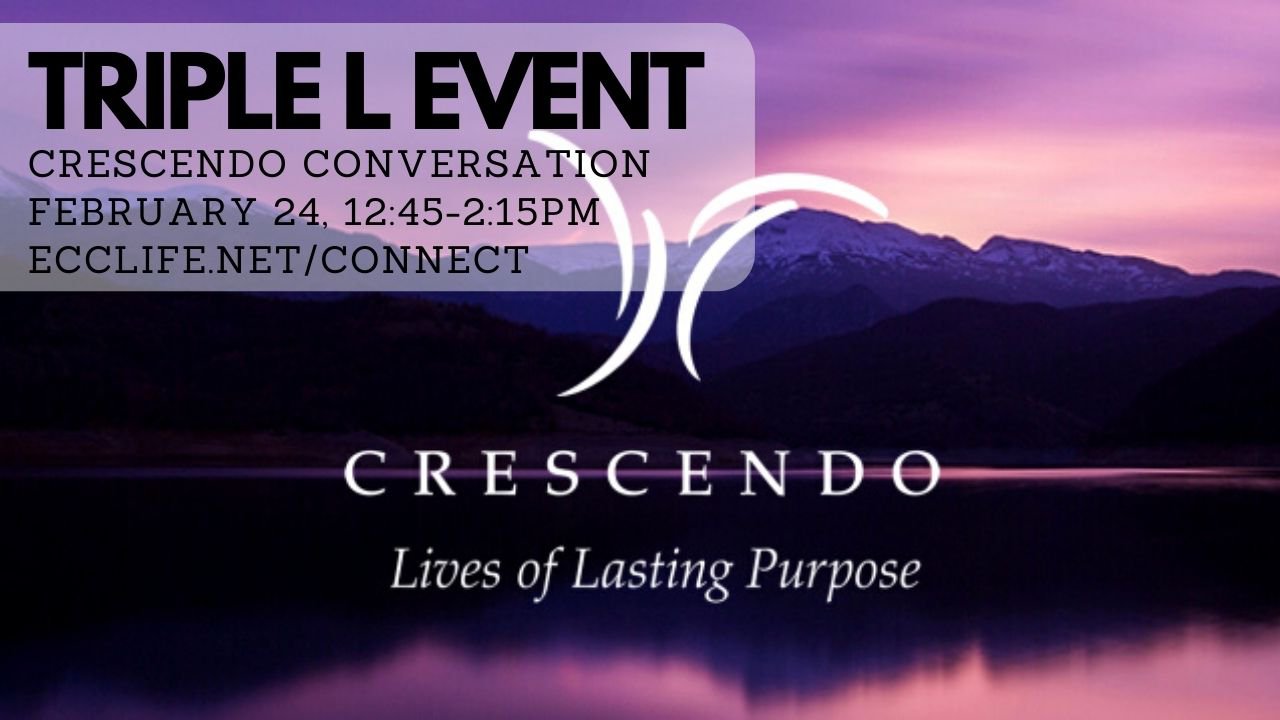 Crescendo is an initiative of the Make and Deepen Disciples mission priority of the Evangelical Covenant Church. The framework of the ministry emphasizes the spiritual, physical, intellectual, community, emotional, and service dimensions of life: SPICES.
The concept at the heart of the Crescendo initiative is that God desires we all live fully into his purposes for the entirety of our lives. As the psalmist says,
"The righteous will flourish like a palm tree, they will grow like a cedar of Lebanon; planted in the house of the Lord, they will flourish in the courts of our God. They will still bear fruit in old age, they will stay fresh and green" —Psalm 92:12-14.
The vision is to help boomers and beyond to unleash their potential and gain a deeper understanding of what it means to live with purpose, vitality, and mission in the later stages of life.
On February 24 at 12:45pm on Zoom, our guest speakers, Evelyn Johnson and Harold Spooner, will be leading an approximate 45 minute presentation to introduce us to Crescendo and how we might adapt it in Triple L. Following the presentation we will spend some time visiting with each other. Looking forward to seeing you all soon! You can find the Zoom link below the Crescendo image.
Please RSVP on the form below. If you have any questions, contact Bill and Corky Fassel.