ECC Women's Ministry cultivates an authentic community where every woman is encouraged and equipped to connect more deeply with each other and to grow into a transformational relationship with Christ.
Save the Date!
Here are some fun events to watch for coming up later in the year!
April 17 - LifeWay Simulcast
May 22 - Picnic at Columbian Park
---
Resurrection Garden Event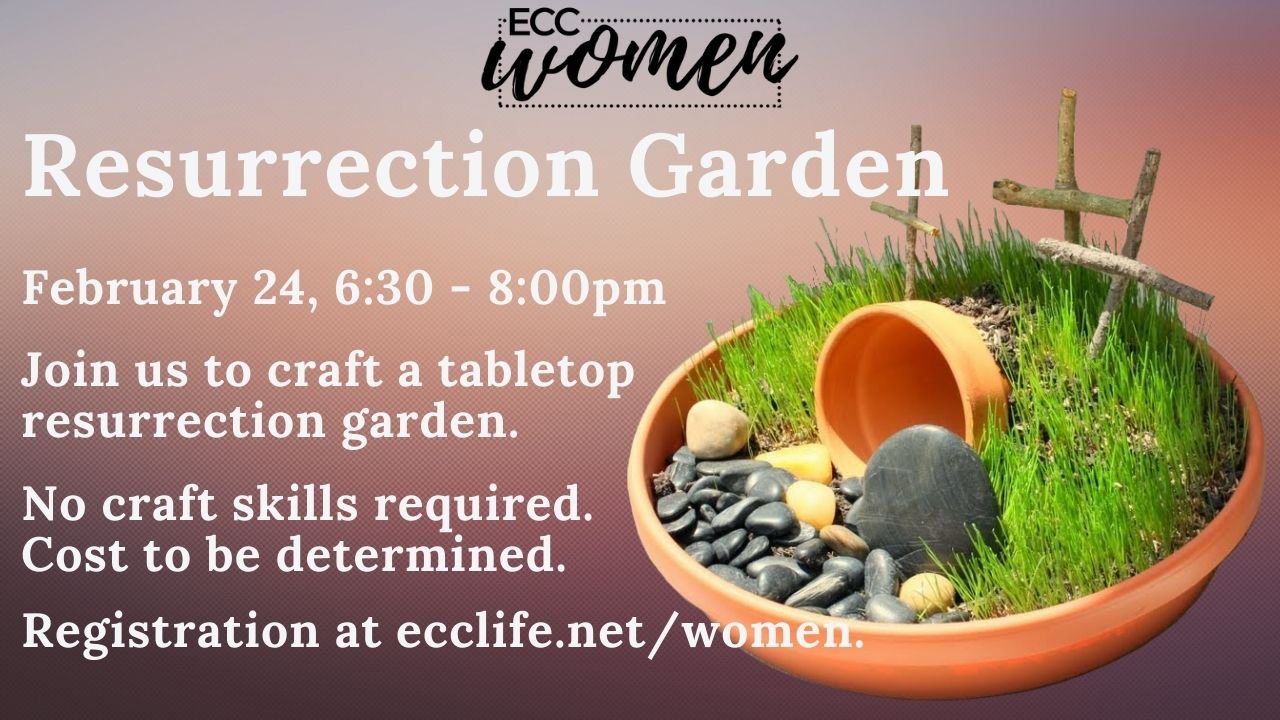 Ladies, join us on February 24 from 6:30 to 8:00pm for a fun night making a tabletop resurrection garden! Not very crafty? No problem! This craft can be done by anyone! We will meet in the Life Center. Registration is required and we suggest $5 to help cover the cost of the materials. Sign up below!
---
Secret Sisters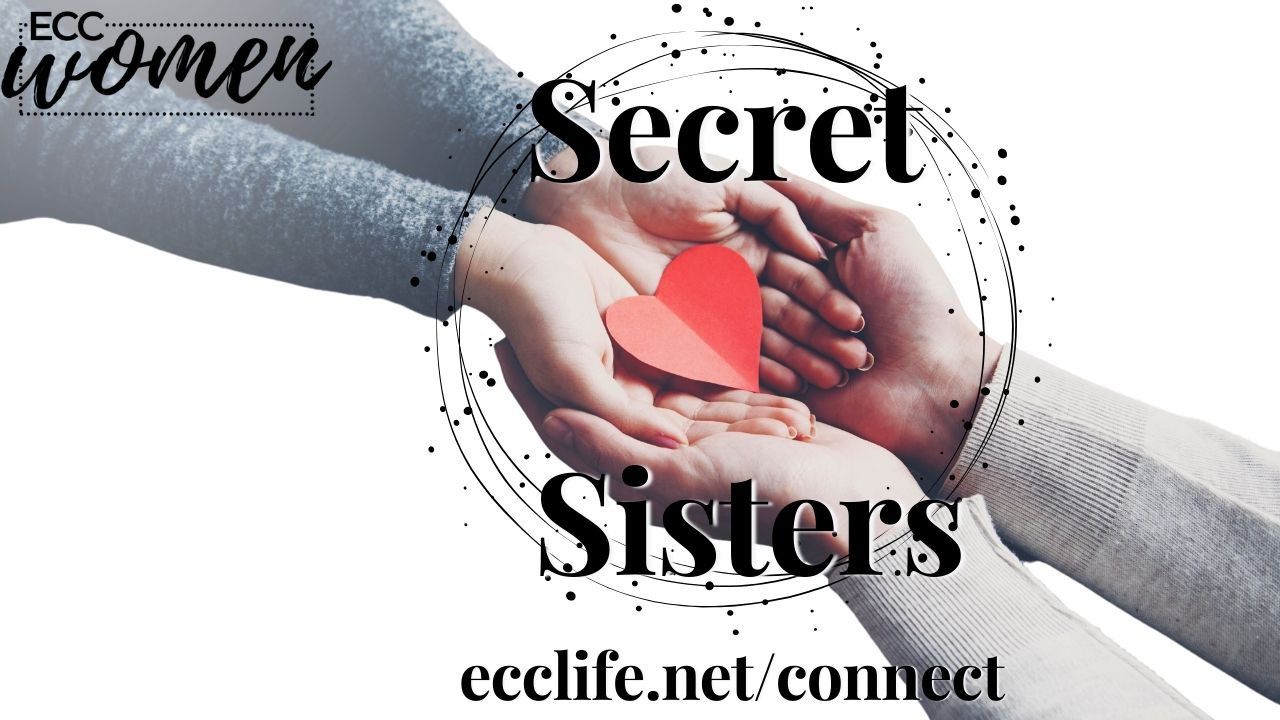 Secret Sisters is a ministry between you and another "sister" in our church family. You become her secret encourager and silent prayer partner for a set period of time. (This pairing will be March-May, 2021.) She doesn't know who you are, but she will know you are there, encouraging and praying for her. Secret Sisters is about encouraging, supporting, and edifying one another in prayer as well as with personal notes, cards, and small gifts. To find out more or to sign up, click the button below!
---
The NET Bible Studies and Groups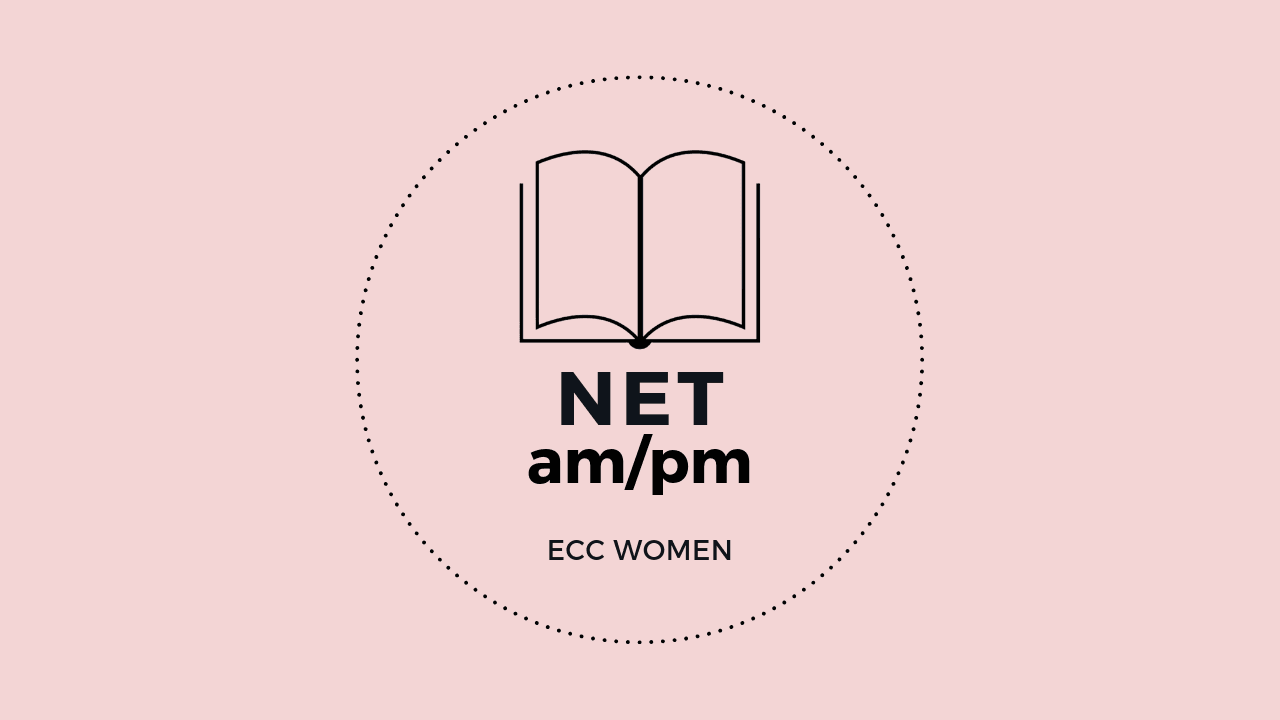 The Women's Ministry NETam/pm is designed to create a place for women to be Nurtured in Community, Engaged in Scripture, and be Transformed through the power of Holy Spirit.
The Net Daily Audio Bible Journey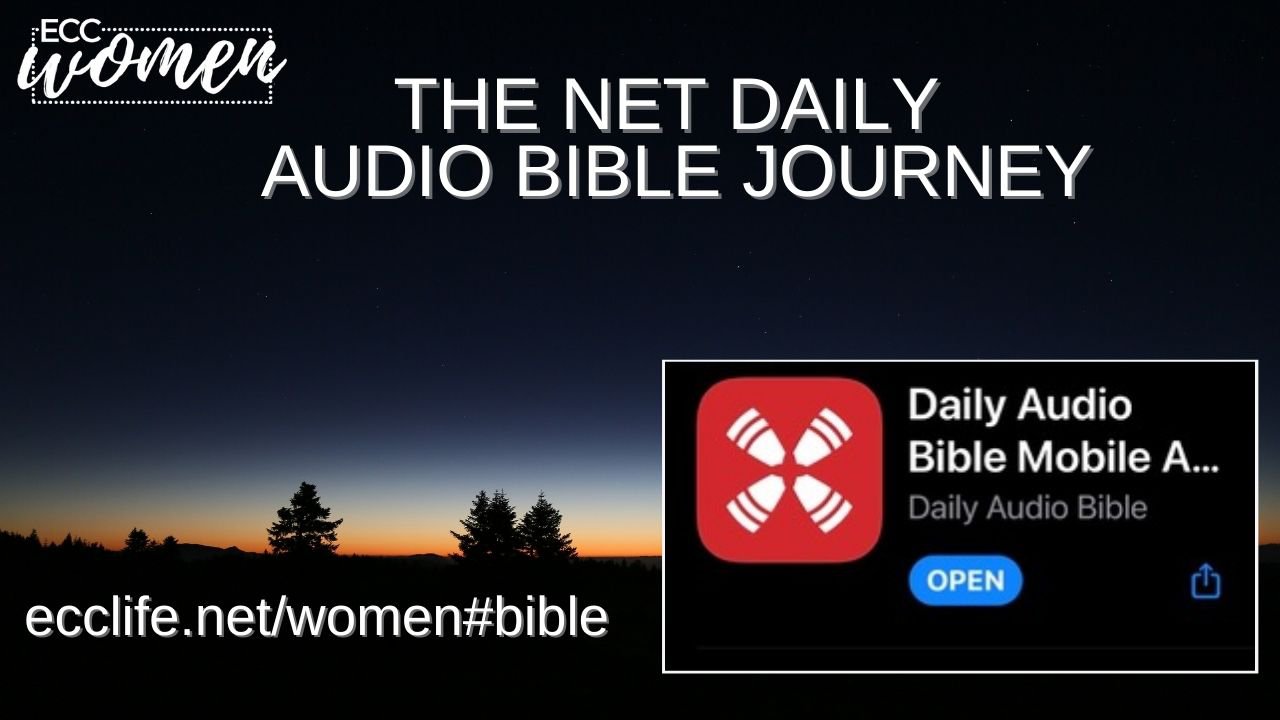 Journey through the Bible in 2021, beginning January 1st, with the Daily Audio Bible. Each day you will listen to scripture being read on a plan to hear the whole Bible in a year. By doing this in community, we will develop and deepen friendships as we discover and share the truths God is revealing to us.
We don't know what the year will bring, but as we develop a daily rhythm of spending time in God's word, we can't help but be changed.
During the course of this year, we will find creative, informal ways to connect and share the truths God reveals to us for the first time or in new and exciting ways. We will encourage each other to continue taking that next step forward through God's word. Even if you don't do this perfectly, and none of us do, it will be an adventure you won't want to miss.
The NET- Get Out of Your head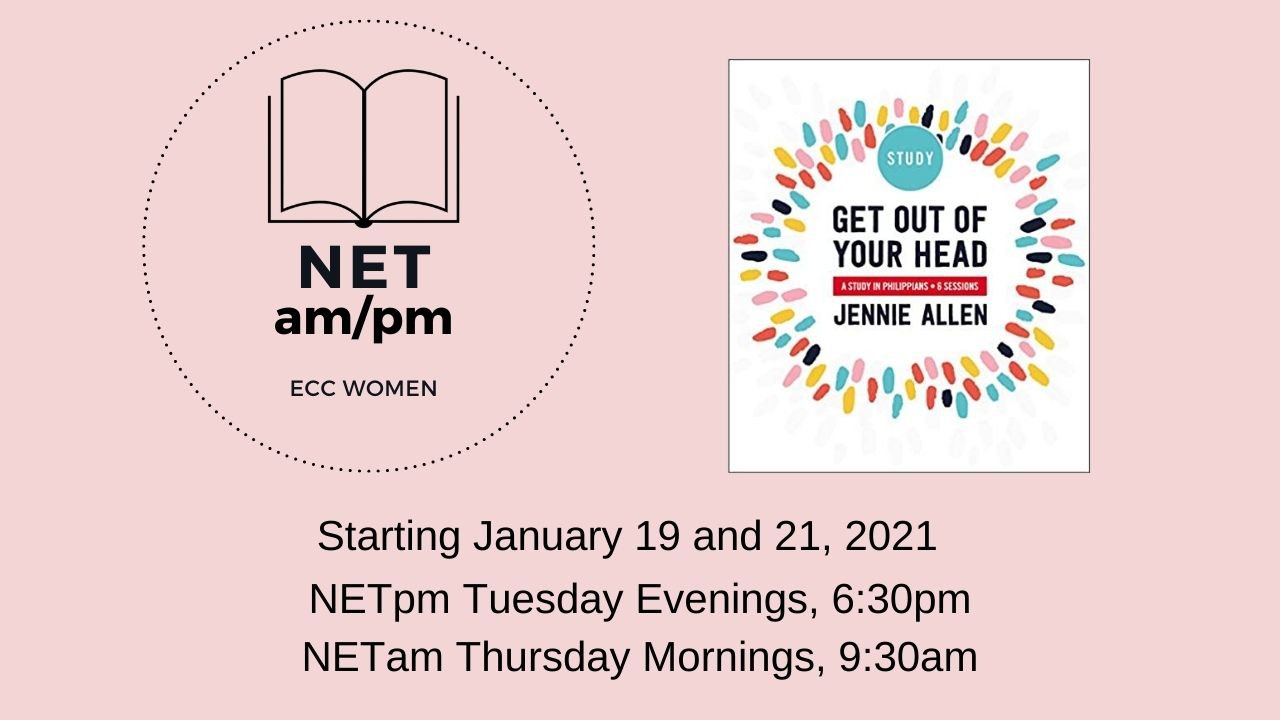 Are your thoughts holding you captive? Jennie Allen knows what it's like to swirl in a spiral of destructive thoughts, such as "I'll never be good enough." "Other people have better lives than I do." "God couldn't really love me." But Jennie also knows we don't have to stay stuck in toxic thinking patterns. As she discovered, God built a way for us to escape that downward spiral. Freedom comes when we refuse to be victims to our thoughts and realize we have already been equipped with power from God to fight and win the war for our minds.
NETpm, in-person - Tuesday, January 19, 2021, 6:30-8:00pm
NETam, Zoom - Thursday, January 21, 2021, 9:30-11:00am
Order the book for NETam/pm here.
---
MOPS/MOMSNext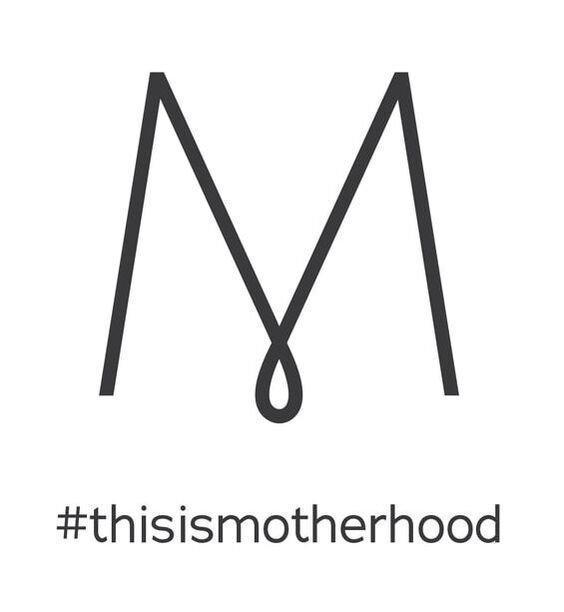 MOPS meets the 2nd and 4th Tuesdays of most months, from 9:30-11:30am. We'll meet outside while the weather allows, and move indoors as the seasons change. We know this is an unusual time, and we are doing our best to meet responsibly by observing things like social distancing and wearing masks.
More information about MOPS at ECC is available here. Join our Facebook group for current information on meetings, Moms Night Out, and Playdates.
---
Got questions?
If you have further questions women's ministry at ECC, simply click the button below and get in touch with us!